George Clooney and Amal Clooney are this close to becoming parents.
As the countdown continues for the arrival of the couple's twins, E! News is learning more about how the pair is gearing up for two babies.
"They're counting down [the days] and pretty much at the edge of their seats," a source shared with us. "Every day, one of them is like, 'It's going to be today. I can feel it' and then it doesn't happen."
Our insider added, "Amal is great. She's healthy, excited and looking forward to becoming a mother. She is taking it very easy. She's officially on maternity leave now."
While one source says the human rights attorney is due "very soon," another source close to the couple says Amal has not needed daily visits from a doctor. Instead, she's just following required checkups.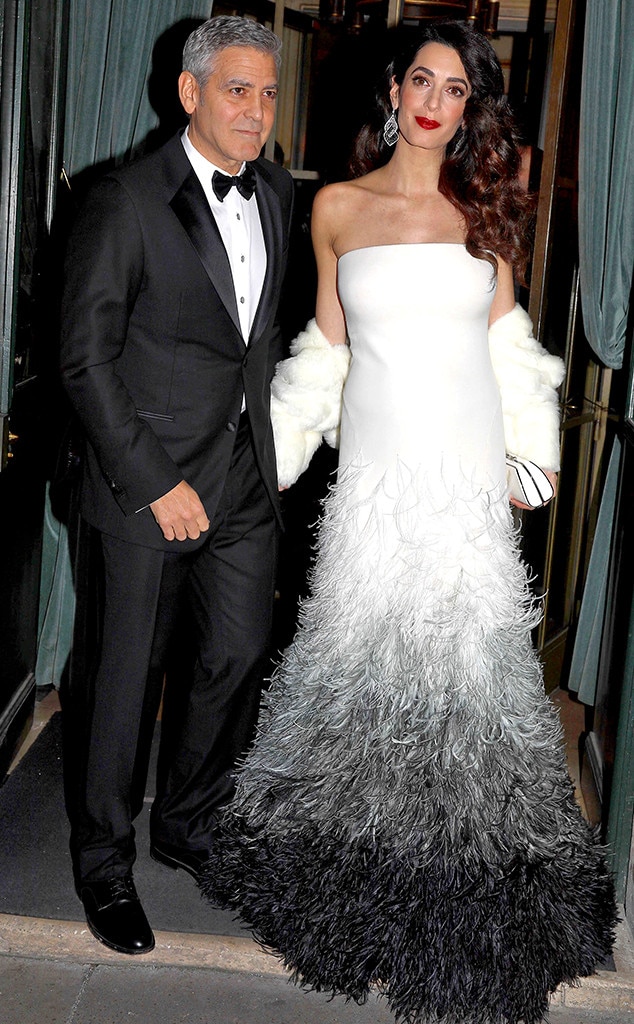 ABACA/INSTARimages.com
Back in February, The Talk's Julie Chen announced the barrister's pregnancy on TV. Since then, news broke that the couple is having a boy and a girl. E! News later learned that both mom and dad plan on raising their youngest family members in London.
"She plans to be back at work around six months after giving birth, but her schedule will be greatly different than before," a source previously shared with E! News. "A lot of time spent working at home. She has a great office set up at the Sonning house."
While George and Amal are both more than pumped about becoming parents, the couple's close friends also can't help but share their excitement.
"I'm very excited. Obviously we're fans of parenthood. I think it's incredible for George and it really took Amal, I think, [for him to want to be a dad]," Cindy Crawford told E! News' Marc Malkin in March. "She's just so amazing and they're just so happy. It just seemed like a natural next step."
And for those who had any doubt that George could be diaper-changing father, we're here to prove he's up for the job.
"Hang on for a minute! I played a pediatrician on ER, so I know how to work on extra children," the actor explained to E! News. "If there are any accidents, I'm there. I'm the guy."