There's Diplo's way of reacting to an ex-girlfriend airing your dirty laundry, and then there's John Mayer's way. 
After Katy Perry made headlines for ranking three of her former love interests (Diplo, Mayer and Orlando Bloom) by performance in bed, Rolling Stone asked the singer-songwriter his take on coming out with the No. 1 spot. 
To put it nicely, John simply doesn't have the time to reminisce about their private moments.
He told the mag, "I don't have a cool-enough thought for you. I've hacked this game. I pay very little of the price of fame now. I get to play the music that moves me the most. I'm having the time of my life. I'm 39—I remember 32. I don't wanna do it again."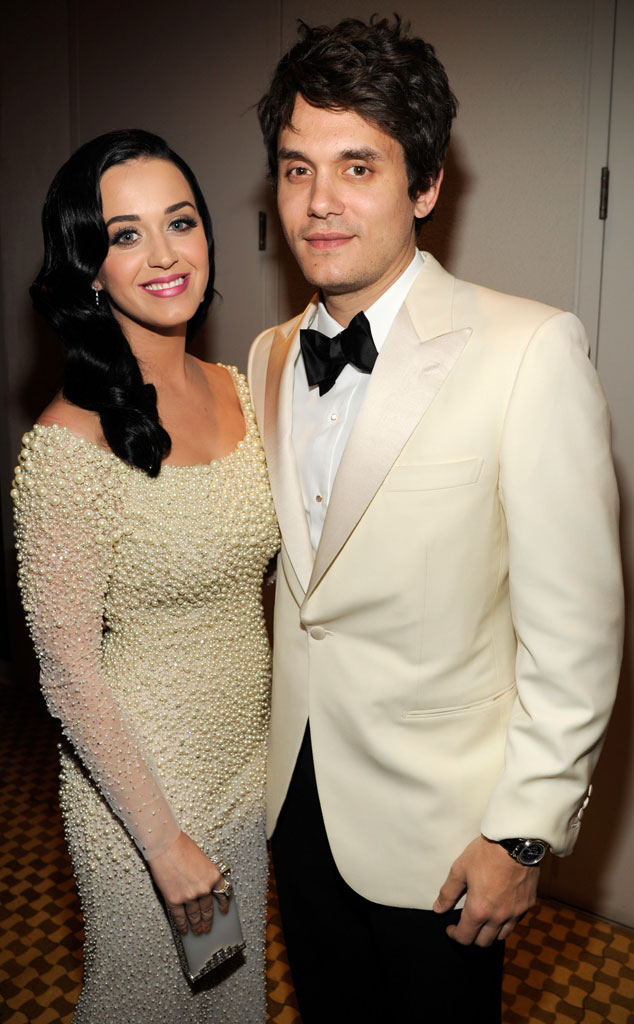 Kevin Mazur/WireImage
As for the pop star, she's willing to jump back in the saddle with her ex-flames. While talking to James Corden during her YouTube live stream, Katy admitted, "They're all amazing lovers and I would have sex with all of them when I get out of this place!"
The "Witness" songstress and Mayer dated on and off for about three years up until 2015. And while the singer-songwriter says he's in a much better place now, that doesn't mean their relationship doesn't still inspire his music. 
In fact, Mayer's "Still Feel Like Your Man" is about Katy. He told the New York Times, "Who else would I be thinking about?"
"And by the way," he added, "it's a testament to the fact that I have not dated a lot of people in the last five, six years. That was my only relationship. So it's like, give me this, people."
John also said that despite hardly dating since their breakup, he's looking to settle down with a family of his own. "I wish there was somebody to throw me the 40th," John shared. "I want the baby with the protective earphones [at my concerts]… I'm right on time for my career, and I'm running late for my life. "
Oh, John…