Today we're celebrating the empowering, badass, beautiful babe who is Pink!
The singer is ringing in her 38th birthday, which we're sure she's celebrating alongside her hubby, Carey Hart, and their two adorable kiddos, Willow and Jameson.
But while they're enjoying their alone time as a family, we're over here celebrating Pink for being one of the most real, outspoken ladies in the game.
For example, we're still applauding her incredibly inspiring message during her acceptance for the 2017 MTV Video Vanguard award.
In case you missed it, Pink recalled a moment in which her 6-year-old daughter came home and said, "I'm the ugliest girl I know."
Pink explained she was perturbed by her young daughter's harsh words about herself and decided to get into action.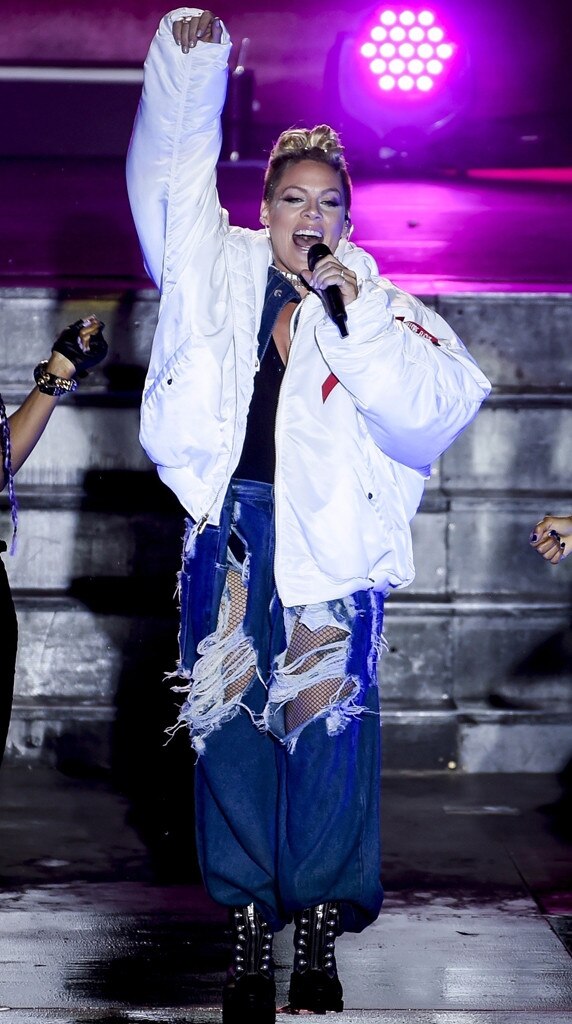 BACKGRID
"I went home and I made a PowerPoint presentation for her," she said. "And in that presentation there were androgynous rock stars and artists that live their truth and are probably made fun of every day of their lives and carry on. [They] wave their flag, and inspire the rest of us."
Pink used herself as the perfect example and continued, speaking directly to her daughter in the audience, "Baby, girl, we don't change, we take the gravel and the shell and we make a pearl. We help other people to change so that they can see more kinds of beauty. And to all of the artists here, I am so inspired by all of you. Thank you for being your true selves. And for lighting the way for us." 
The moment had the audience and viewers in chills, applauding her strong message. But that was far from the first time she's inspired us.
Launch the video above for 11 more of Pink's most badass quotes.