George Groves believes Chris Eubank Jr's "over-arrogance" will play a part in his own downfall when they meet in the World Boxing Super Series semi-final.
'The Saint' puts his WBA 'world' super-middleweight title on the line at Manchester Arena, with the winner fighting compatriot Callum Smith or Juergen Braehmer for the inaugural Muhammad Ali Trophy.
Eubank Jr has recently said the Manchester Arena fight is "nothing to do with" his father, Chris Eubank Sr, and had already insisted he has never turned to trainer Ronnie Davies to implement a game plan ahead of a fight.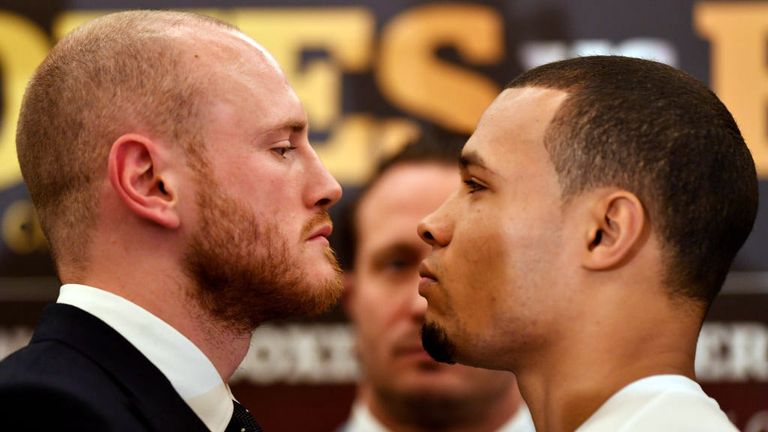 I didn't think he would be the bookies' favourite by the time we got to this point – which he is – which shows what a good job the dad has done and the son, in creating a persona. It's only a persona.
George Groves
Groves has had as many trainers as failed world title attempts before he reached the ultimate goal last year, under the guidance of Shane McGuigan, and believes their different paths will see the challenger trip himself up.
"It could be over-arrogance or it could just be naivety, him thinking he doesn't need anyone's help or will get to the very top without any help," Groves exclusively told Sky Sports.
"His plan is to get fit for every fight and he always is. Is he going to get fitter? Is that going to help? If he's fit to do 12 rounds, there's no point in getting fit for 15, is there?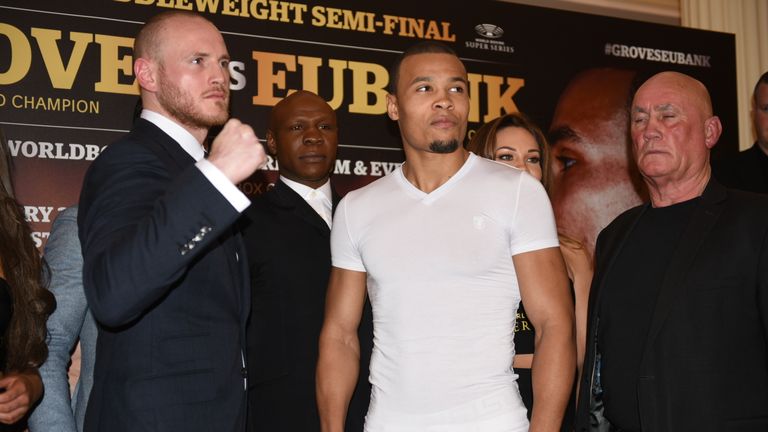 "He's going to have to improve. Is he going to punch harder than he's done before? Legitimately there's only one thing he can do and that's get fitter.
"I am not for one second taking him lightly, because I don't think he has any quit in him, he might have a good chin, he definitely has a good engine but as soon as I hit him, I am going to hurt him and put him away.
"There is a massive difference in opposition we have both faced. He is going to have to make a huge step up."
The Manchester semi-final showdown is indeed Eubank Jr's first attempt at following in his father's footsteps and becoming a world champion.
It was, of course, the scene for Groves' own first shot at joining boxing's elite, that dramatic, controversial and ingrained defeat to then-champion Carl Froch, five years ago.
Ironically this is the west Londoner's first fight back at the city centre cauldron but having finally achieved his dream, taking the WBA 'world' belt away from Fedor Chudinov, the stages of their careers are as far apart as their pre-fight preparations.
"Because I finally have that weight off my back of achieving the world title, I am not chasing anything anymore.
"That was always going to make me restless, trying to get something I believed I deserved, but hadn't got. It was certainly in the build-up for the second Froch fight, but not any more.
"I am not trying to get under Junior's skin and even if he tries, I don't envisage myself doing the same. I don't need to come across as confident, or arrogant. I didn't think Junior was going go for this, that he would care. But he seems to.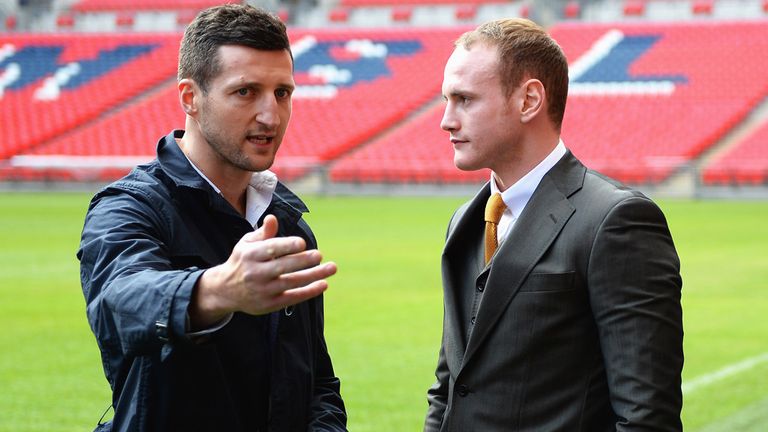 "He can talk about sparring, he can release some footage of it, it doesn't matter. He could've bashed me from pillar to post every time we stepped in the ring, doesn't matter. He is not good enough, he's not going to beat me.
"But I knew that a big fight for me would bring the best out of me and get me excited.
"I didn't think he would be the bookies' favourite by the time we got to this point – which he is – which shows what a good job the dad has done and the son, in creating a persona. It's only a persona."
https://wowplus.net/wilder-vs-ortiz-deontay-wilders-toughest-test/
https://wowplus.net/future-holds-tony-bellew/
https://wowplus.net/joseph-parker-just-wants-world-titles-not-fame/