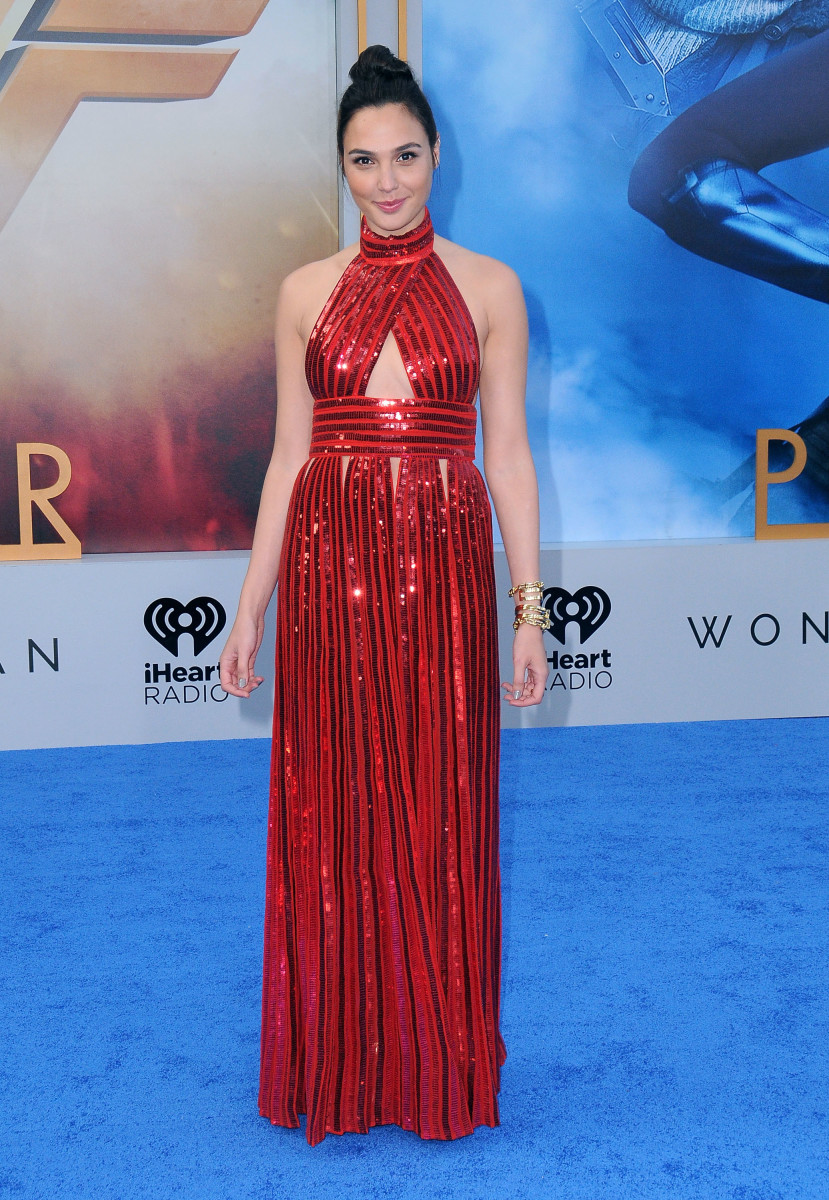 Getty
Full disclosure: I know next-to-nothing about comic books, or the blockbuster action movies that, these days, so often spring forth from them. But I know a good dress when I see it — and this, my friends, is a good dress. 
For the Los Angeles premiere of "Wonder Woman" — out June 2nd — lead actress Gal Gadot got way, way glammed up in an ultra sparkly gown from Givenchy's all-red fall 2017 collection. The glittery maxi features a high-neck halter top with an exposed sternum, a banded waist and some smaller cutouts just below that. Best of all, it's adorned with sequinned stripes, creating the effect of a glittering couture diner booth bench, or one of those vintage motorcycles on a carousel, in the absolute best way possible. You get where I'm going with this, right?
Perhaps the best thing about Gadot's premiere look is that it honors her superhero role, and it does so without turning too campy or costume-y. Yes, she's doing a Wonder Woman-esque deep red, there's a cummerbund-type situation happening and she's even got on some gold wrist cuffs (albeit, by Tiffany). But stylist Elizabeth Stewart (who also works with Cate Blanchett, Jessica Chastain and Viola Davis) kept things toned down overall by removing the matching long-sleeved mesh top worn beneath the gown on the runway and abstaining from all other bling, bar Gadot's small helix hoop. Minimal makeup and a sleek top knot (blessedly, sans goddess headband) finished things up. 
Oh, and the gold gladiator sandals Gadot's got on under that Givenchy stunner? They're from Aldo and cost $50. I'm not sure if adeptly mixing high and low fashion is one of Wonder Woman's powers, but if so, I may have to start getting into comics, after all. 
Want more Fashionista? Sign up for our daily newsletter and get us directly in your inbox.