A plane chartered by the French military to transport goods for an anti-jihadist operation has crashed into the sea off Ivory Coast.
Four people, all from Moldova, died, and a further six, some of whom are French nationals, were injured.
The Antonov propeller cargo plane came down close to the beach shortly after taking off from Abidjan airport some time around 10am UK time.
A French military source said the Antonov was being used as part of Operation Barkhane, the ongoing effort to tackle Islamist insurgencies across the African Sahel.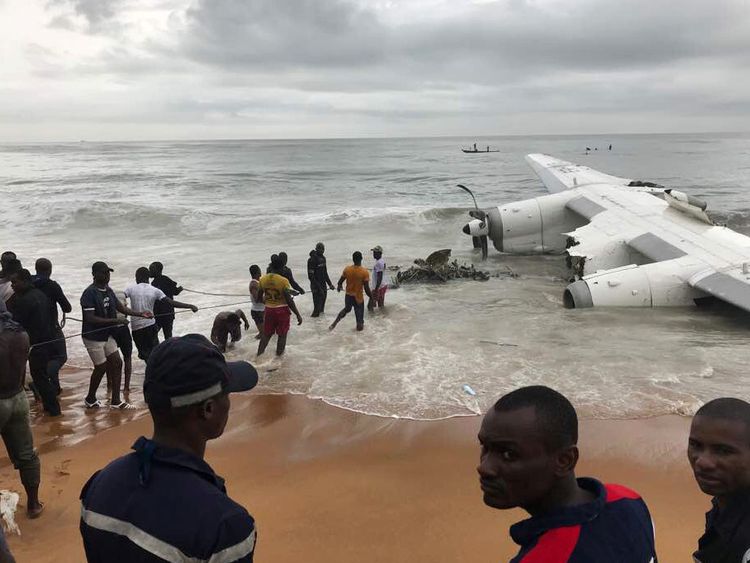 More than 4,000 troops are spread throughout former French colonies of Burkina Faso, Mali, Mauritania and Niger, with the force headquartered in Chad.
The French military base in the capital of Ivory Coast, itself a former French colony, provides logistical support for the operation.
Pictures showed the plane wreckage, broken into pieces, scattered in the shallow waters.
People living nearby attached ropes to the aircraft in an attempt to salvage some of the equipment on board.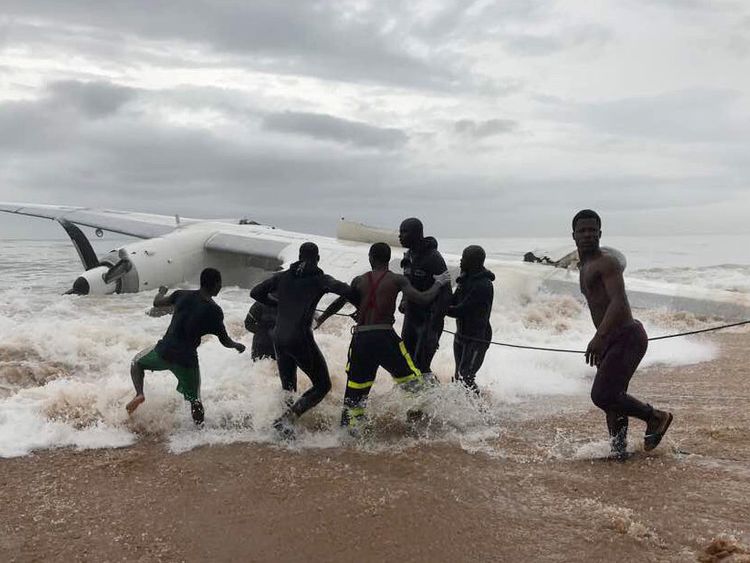 The injured were taken to the Port-Bouet camp in Abidjan for treatment, the spokesman for French forces in Ivory Coast said.
Student Ange Koutaye Ismael, 19, said he was at home when he noticed a plane flying low over his neighbourhood.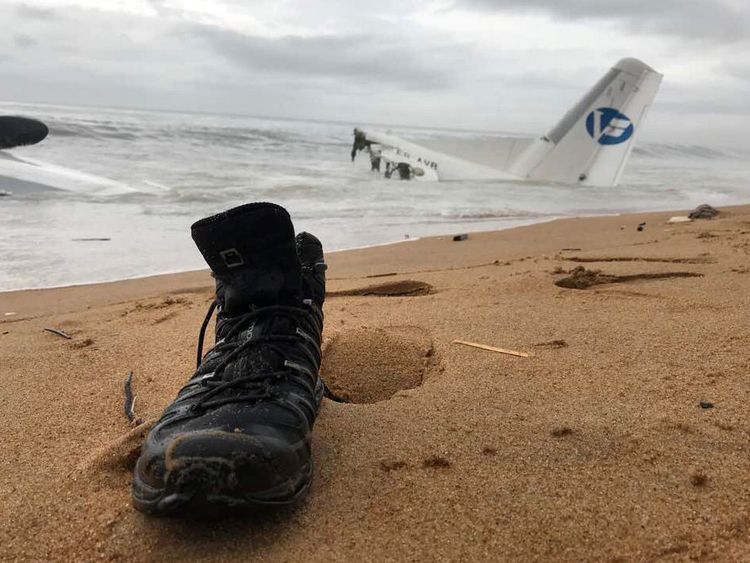 When he heard a plane had come down on the beach, he ran down to capture the scene on camera.
He believed stormy weather probably played a role in the crash.
"There was winds yesterday and I saw how planes seemed to have difficulties in getting up," he said.