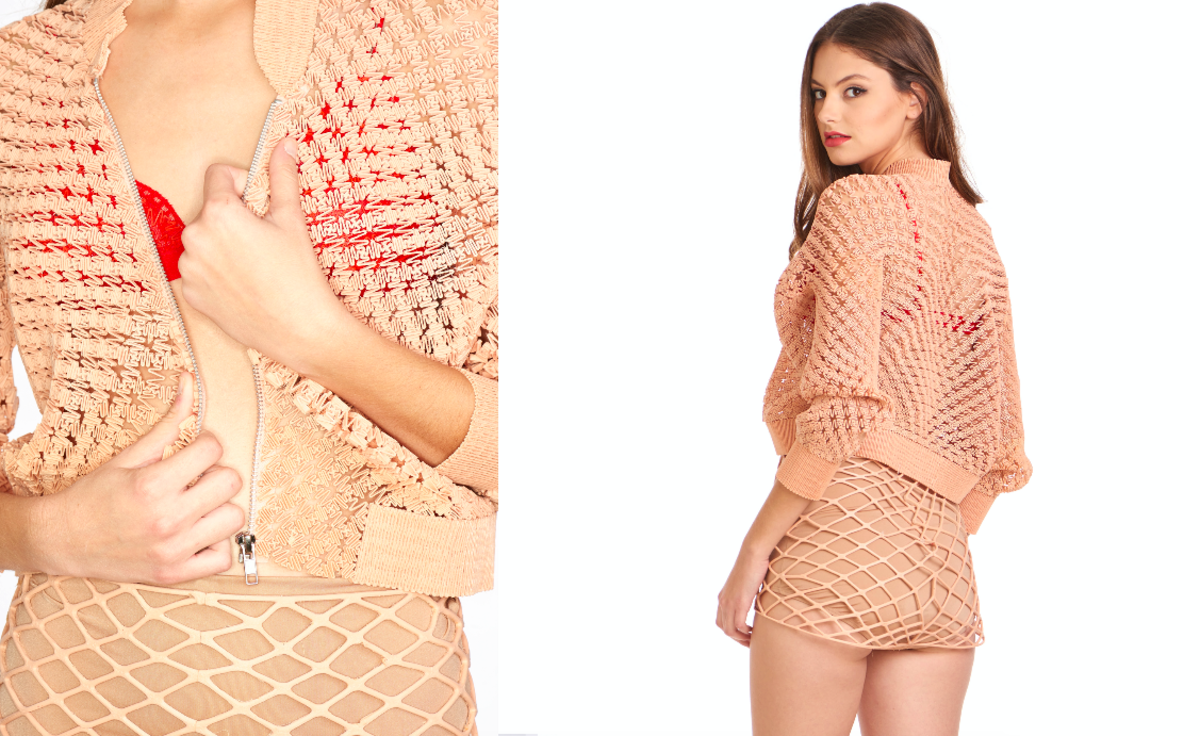 Tel Aviv, Israel-based fashion designer Danit Peleg knows a thing or two about going viral. With a little help from an article on this website almost exactly two years ago, a video documenting the process of creating her Shenkar College of Design graduate collection entirely with 3D printers did just that. Since then, Peleg has done countless other interviews on the subject of 3D-printed fashion, completed a Ted Talk, appeared on Tyra Banks' talk show and created a dress for dancer Amy Purdy to wear during the opening ceremony of the Rio Paralympic Games. But Peleg envisions a future where it's not just videos and imagery that have the potential to go viral — but where individual 3D printable fashion designs can go viral, too.
With her graduate collection — which was not only entirely 3D-printed, but also beautiful to look at, nicely presented and fairly wearable — Peleg has landed herself at the forefront of the conversation around advancements in 3D-printed fashion while mainstream, established designers have been reluctant (or, perhaps, uninterested) in embracing this rapidly evolving medium. Still, actions speak louder (and drive innovation further) than words, so Peleg is putting her money where her mouth is by making a 3D-printed garment available to purchase online for the first time ever. (That's according to her, and we haven't found any evidence to the contrary.) For Peleg, somebody had to be first. "I feel like in order to push technology, you have to do things," Peleg explains over the phone from Tel Aviv. "We've been stuck to small production of one-of-a-kind runway clothes and I feel we should change it in 2017."
[youtube https://www.youtube.com/watch?v=T7bdM05-Rx4]
It was important to Peleg that the garment be something casual that one could wear every day with jeans. The simple lightweight bomber jacket is also customizable and made, er, printed to measure using a special virtual fitting app called Nettelo. The production process also produces zero waste and no extra fabric. That said, each jacket takes about 100 hours to print, so Peleg is only doing a limited run of 100 jackets, each of which will set you back $1,500, which Peleg says was the best price she could come up with given the time and materials required for production. Each jacket can also be personalized, and the exterior is entirely printed while the lining is fabric. And though 100 hours may sound like a long time, technology has advanced such that it's actually three times faster than her first collection took to print. "I can only imagine what will happen five years from now," she says.
It was the experience of designing the dress for the Paralympics that inspired Peleg to make a printed-to-order item available to the public. "It was really stressful to make it because I didn't get a chance to meet with the dancer beforehand," Peleg says. "I had to come up with a solution of how to give her a virtual fitting session without meeting her in person." That's how she found Nettelo.
She partnered with Recreus, a Spanish company that makes Filaflex, a flexible filament for 3D printers, to create the supply chain for a 100-item run. "They're testing with me the idea of making a printing farm for fashion, so we've been working together," she explains. "They have the materials, they know how to print it the best, so I don't have any inventory; I produce them one by one." The materials for the jackets are all printed in Spain (using printers larger than, but very similar to, those people can have in their homes) and assembled, packed and shipped in Tel Aviv. The amount of time it will take before customers receive their jackets will vary depending on the speed with which orders come in, but Peleg promises it will take under three months.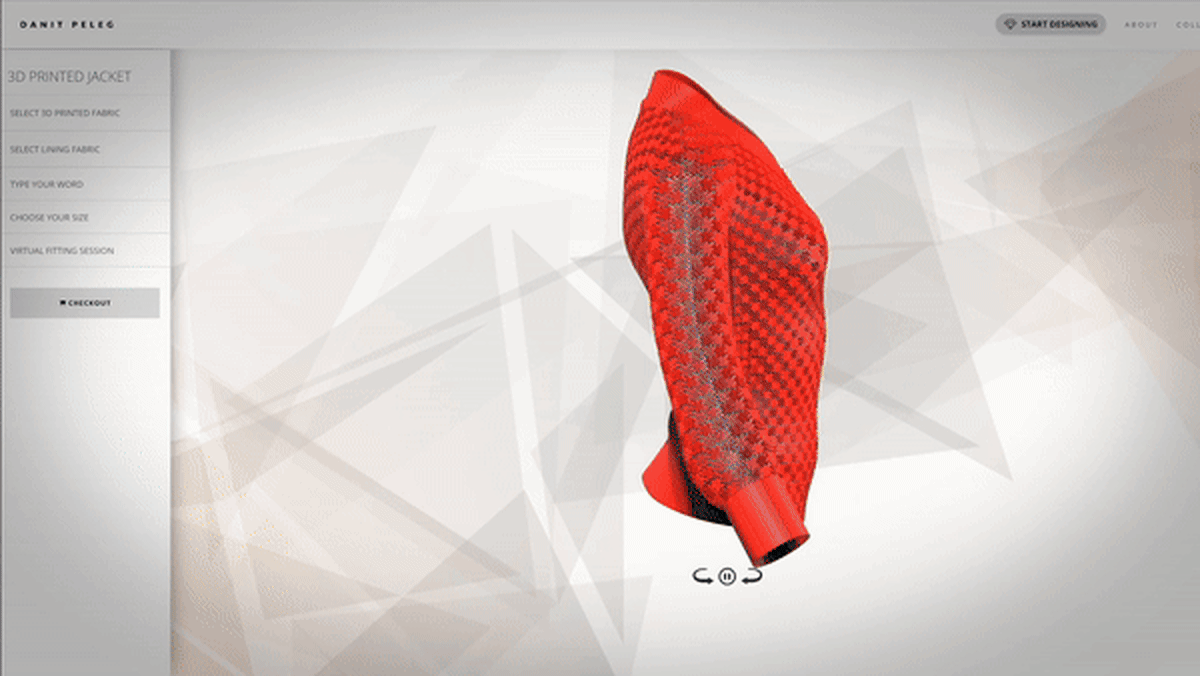 As 3D printing technology continues to advance, this process will only become faster, easier and less expensive. There's also the prospect of DIY 3D-printed fashion for 3D printer owners, and Peleg wants to encourage that as well by eventually selling files of her designs that they can download.
From democratization to custom fit to zero-waste production, 3D printing has a lot of positive implications for fashion and Peleg is part of a community that is passionate about using technology as an alternative way to solve some of the fashion industry's many problems. Ultimately, she sees her business evolving not like a typical designer brand, but as a platform where consumers can browse and purchase designs and files to print their own garments. "For a young designer, that could be an amazing platform," Peleg says. "Imagine a viral jacket or viral T-shirt. That could happen on this platform."
For now, if you've got $1,500 to spare, shop and customize your own jacket on Peleg's new website, here.
Want the latest fashion industry news first? Sign up for our daily newsletter.