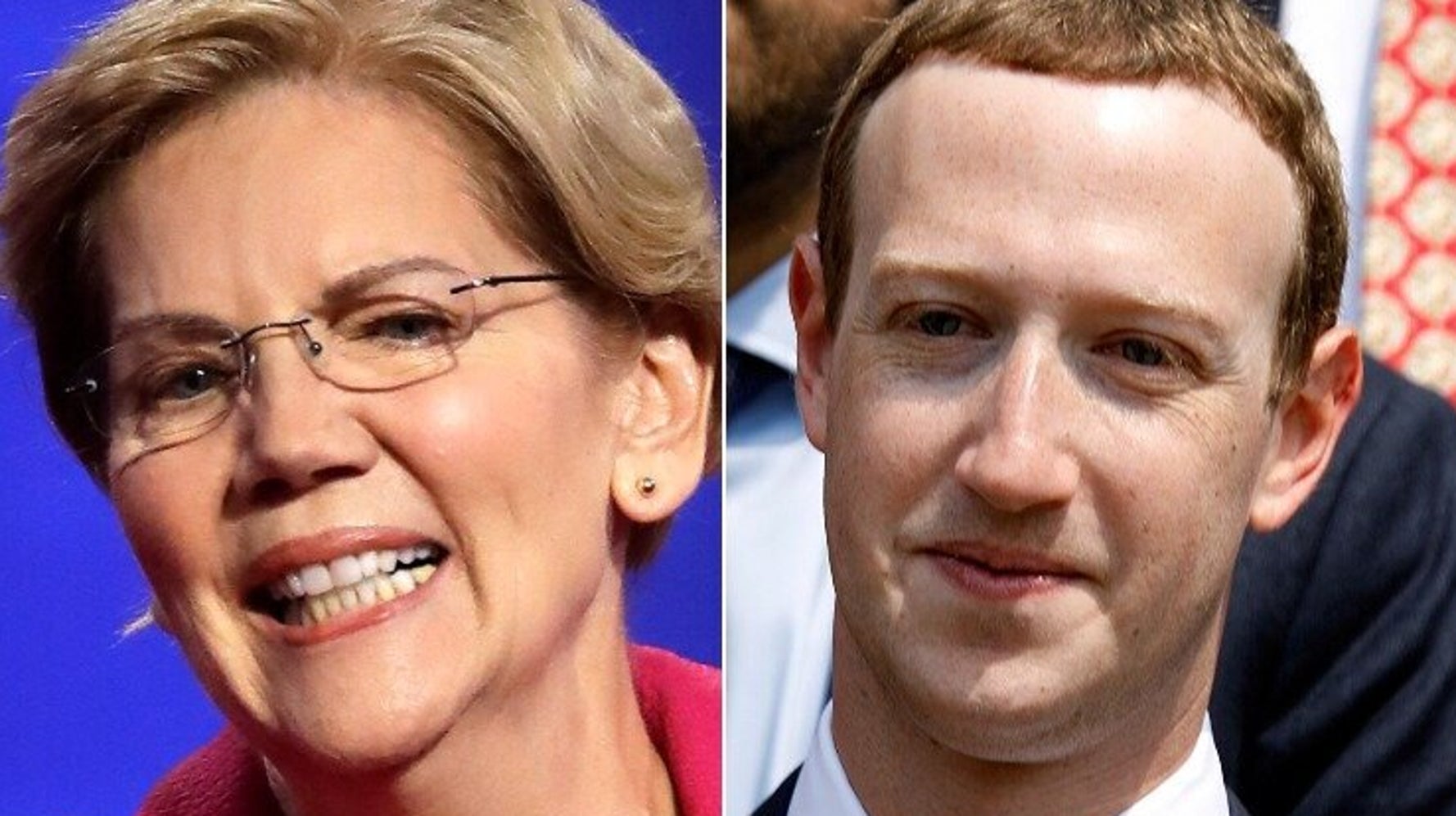 The Democratic presidential candidate is running an ad that begins with "breaking news" that then goes on to make the (fake) claim that the company and its CEO Mark Zuckerberg "just endorsed Donald Trump for re-election" in 2020.
"If Trump tries to lie in a TV ad, most networks will refuse to air it. But Facebook just cashes Trump's checks," it adds. "Facebook already helped elect Donald Trump once. Now, they're deliberately allowing a candidate to intentionally lie to the American people. It's time to hold Mark Zuckerberg accountable."
In audio that leaked last week, Zuckerberg said he was prepared to "go to the mat and … fight" lawmakers such as Warren who are keen to break up big technology companies.
Warren, meanwhile, this week called out Facebook's "incredible power to affect elections and our national debate" in a lengthy Twitter thread, below:
Nick Clegg, the former deputy prime minister of the U.K. who is now Facebook's vice president of global affairs and communications, said last month that the company didn't believe "it's an appropriate role for us to referee political debates and prevent a politician's speech from reaching its audience and being subject to public debate and scrutiny."
"That's why Facebook exempts politicians from our third-party fact-checking program. We have had this policy on the books for over a year now, posted publicly on our site under our eligibility guidelines," he added. "This means that we will not send organic content or ads from politicians to our third-party fact-checking partners for review. However, when a politician shares previously debunked content including links, videos and photos, we plan to demote that content, display related information from fact-checkers, and reject its inclusion in advertisements."