Cubana Chiefpriest Hints On How Much Was Paid To Get Cardi B To Nigeria
Celebrity barman, Cubana Chief Priest has hinted on the amount paid to get female American rapper, Cardi B to Nigeria.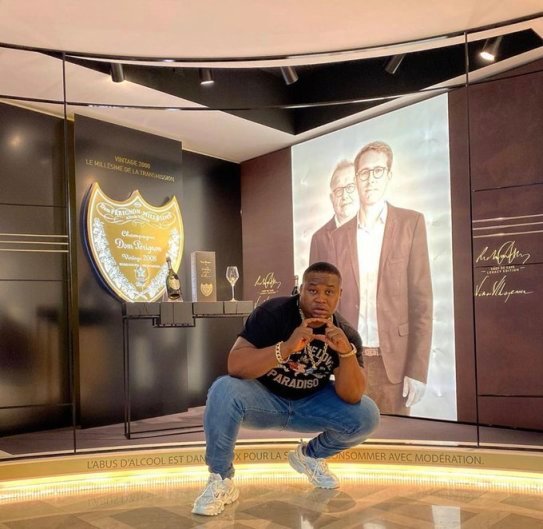 Cardi B is set to perform at the Livespot X Festival which is scheduled to hold tomorrow, 7th December in Lagos.
The popular show promoter made this known while announcing the arrival of Cardi B on his Instagram page.
Sharing photos of Cardi B and her crew members at the airport, he wrote;
"The Queen ? Of Bronx?? CardiChukwu @iamcardib Live !!!! In Lagos?? That's Some Million Dollar? Move, Clear Road Oh !!!! follow @livespotnation For Tickets ? N Updates, Parte ?After Parte? PabloCubana? #CubanaChiefPriest? #CelebrityBarMan?"