A picture's worth 1000 words…
Following her headline-making Bachelor in Paradise scandal last month, Corinne Olympios has taken a break from social media. But earlier today, she broke her silence and hopped back on.
Instead of posting a lengthy statement to her fans, a pensive photo of herself or an inspirational quote, the reality star simply posted a bright and fun, star-spangled selfie on her Snapchat (complete with angelic filter), likely in honor of the Fourth of July.
A good reminder to all that life does go on…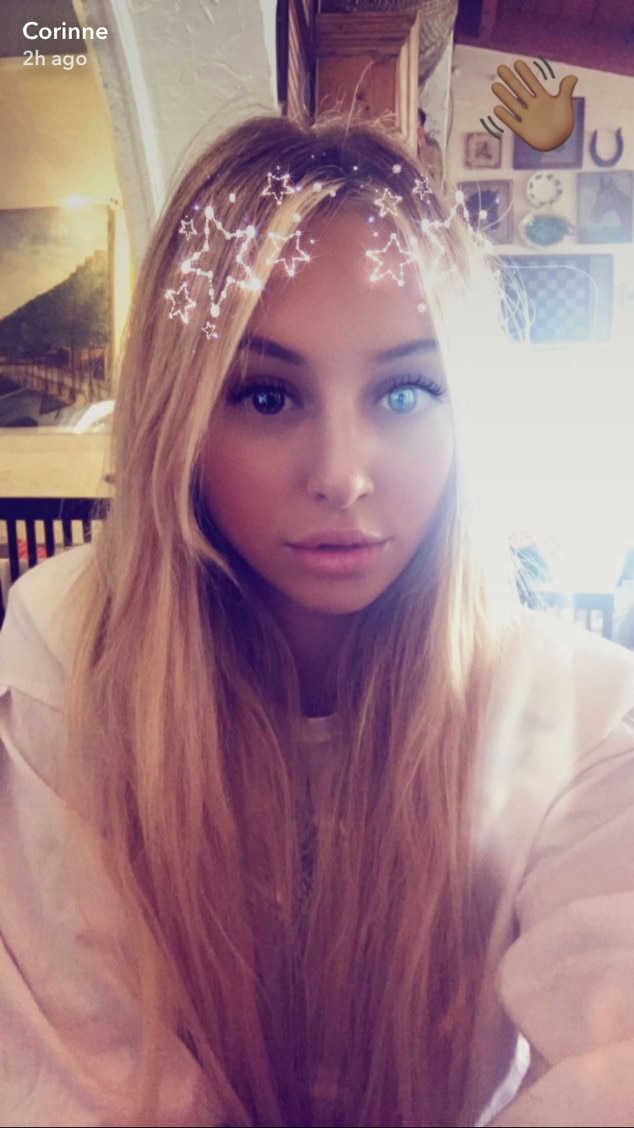 Snapchat
Earlier this week, Olympios said that her personal investigation into Bachelor in Paradise has come to an end.
The show's filming was halted on June 11 when two producers filed internal complaints to Warner Brothers after a sexual interaction between Corinne and her co-star DeMario Jackson on the first day of filming, questioning whether she was able to give consent. The network launched an internal investigation, and nine days later, Warner Bros. cleared BIP and its producers of any misconduct. Filming has since resumed.
At the time, however, Corinne's legal team announced that they would be moving forward with their own investigation.
That has now been completed, according to the reality star, who released the following statement to E! News: "My team's investigation into this matter has now been completed to my satisfaction."
Olympios also noted that she's happy with the changes that he show's production and Warner Bros. have put into place, which reportedly includes a two drink per hour maximum, among other rules.
"I am also happy about the changes that have been made to the production of Bachelor In Paradise," she continued. "While I am extremely grateful for the opportunity to have been a participant on The Bachelor, and while I was invited to return to Bachelor In Paradise when production resumed, I respectfully made the decision not to return."
But she did return to social media. Since BIP's out, we'll have to tune in to her channels to see what else is to come for the reality star…