Nashville sure knows how to throw a party!
The 2017 CMT Music Awards just wrapped and your favorite artists certainly delivered at the Music City Center.
Keith Urban and Carrie Underwood received more than a few special trophies while Nashville star Charles Esten brought the laughs as the evening's host.
As for the performances, viewers are still dancing along to collaborations from Luke Bryan and Jason Derulo as well as Lady Antebellum and Earth, Wind & Fire.
While CMT cameras were able to capture most of the magic on and off the stage, E! News has learned some inside details about what occurred during the show. Find out who was dancing, chatting and whooping it up away from the cameras below.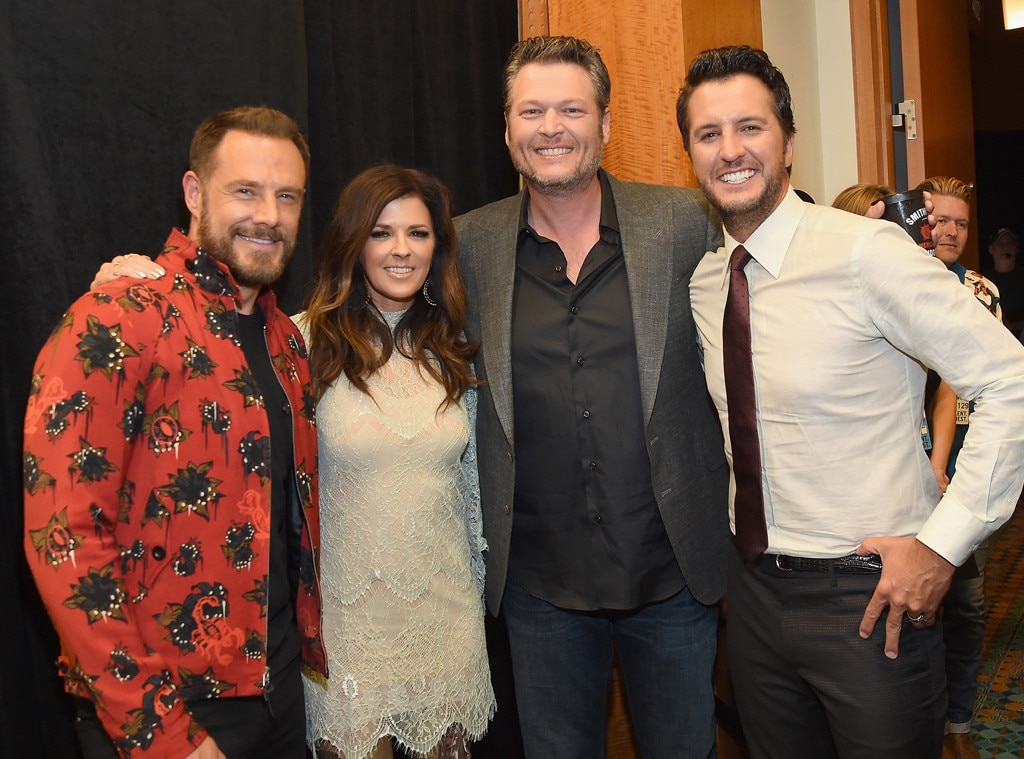 Mike Coppola/Getty Images for CMT
Go Predators: Hockey fever has taken over music city. As the NHL playoffs continue, Nashville showed their support for the home team as the Predators mascot pumped up the crowd during a commercial break. In fact, some celebrities couldn't help but mingle with the lovable mascot before Lauren Alaina shared the stage with him.
All Hail the Duo: After Carrie and Keith performed a slower down version of "The Fighter," the entire audience including the artist section got on its feet for a standing ovation. The performance also marked the first time the duo performed together on any CMT stage.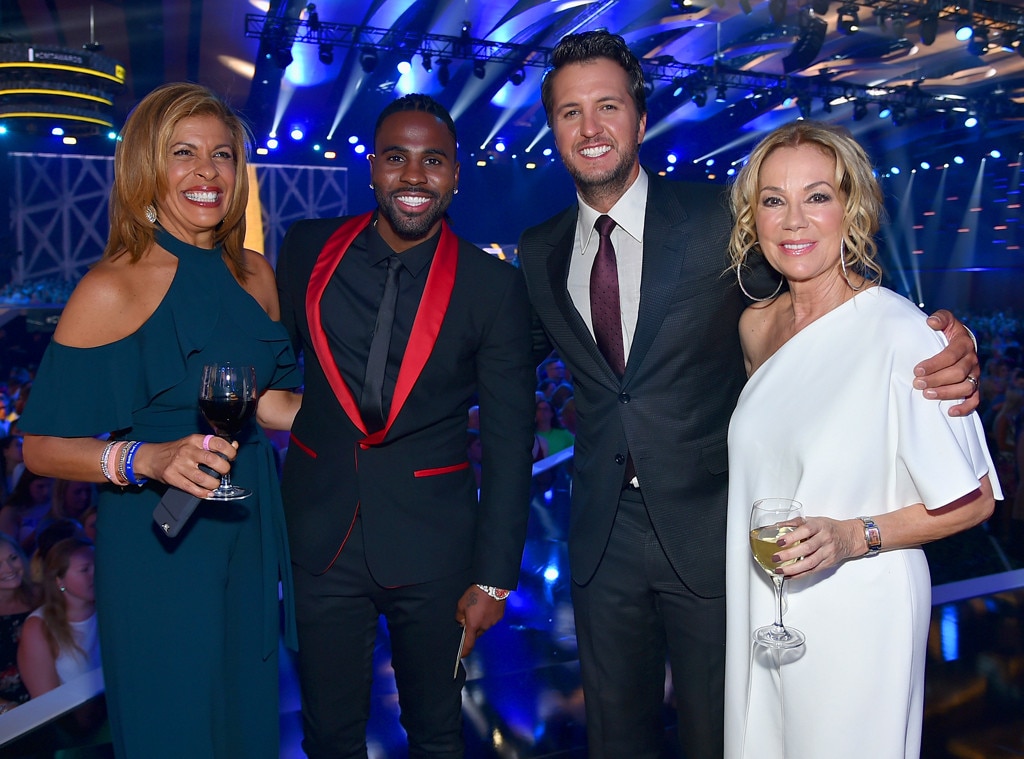 Mike Coppola/Getty Images for CMT
Cutest Country Couple: When Keith wasn't winning award after award, he could be found alongside his wife Nicole Kidman. During Lady Antebellum's performance, an eyewitness spotted the pair dancing and looking "happy." The Big Little Lies star also proved to be a fan of Top 40 as she was seen singing along to Jason's hit song.
Fanning Out: Just because they are stars doesn't mean they won't get excited for another star sighting. An eyewitness said Keith and Blake Shelton looked "adorable" as they chatted during a commercial break. As for Jon Pardi, he couldn't help but rock out backstage as Peter Frampton and Brothers Osborne nailed their first performance together.
Snack Time: Some stars really are just like us. While Florida Georgia Line members Tyler Hubbard and Brian Kelley enjoyed the show inside the Music City Center, an eyewitness spotted the duo receiving soft pretzels. After winning Duo Video of the Year for their single "H.O.L.Y.," we'd say they deserve the snack.
The 2017 CMT Music Awards air Wednesday night at 8 p.m. on CMT.