Chrissy Teigen: Model, television personality and internet extraordinaire. 
A combined 20 million people follow Teigen on Twitter and Instagram for, of course, the countless adorable photos of baby Luna and hubby John Legend she shares, but also the realness. There's really nothing like a dose of Chrissy Teigen realness. 
She isn't afraid to speak her mind, calling out social media trolls and sharing an otherwise less-filtered side of celebrity life. So how does Chrissy approach her online presence like only she can? In a new interview with Mashable, her secrets were spilled.
"It didn't start out being easy to say whatever you wanted [on the internet], because some people, they just don't know you," Chrissy admitted. "You kind of have to come out the gate really showing different sides of your personality, and people start to, years later, get used to the fact that you're going to be politically involved, you're going to live tweet [Real] Housewives a lot, you're going to talk about food."
"And people start to realize," Teigen explained, "that's just you. And they start to accept you."
Last year, the 31-year-old made her Twitter account private because (in her words), she was "absorbing bad s–t 24/7." And although Chrissy's social media profiles are public now, she finds herself censoring posts to avoid the negative attention.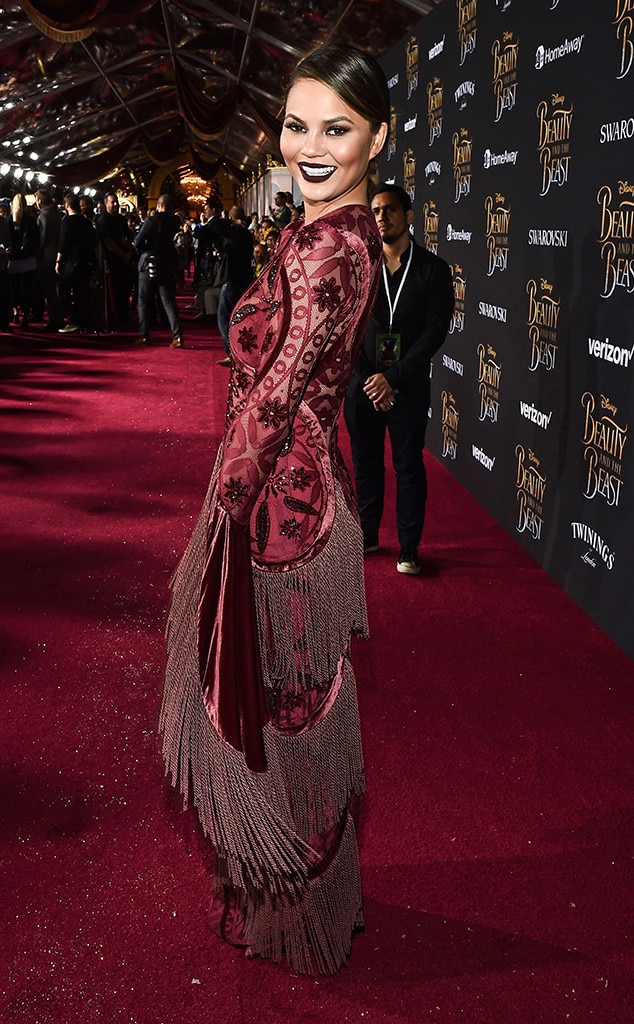 Buckner/Variety/REX/Shutterstock
"[My tweets] just depend on what's happening in the world, and what mood I'm in, and if I'm feeling cheeky or not," she explained. "Sometimes I have to stop because I'm like, 'I'm in a bad mood. I shouldn't tweet right now.' Some days I'm like, I wouldn't tweet this normally… John is usually like, 'if you want to say it, then just say it.'"
But if there's one thing Chrissy can't resist, it's a clapback. What's her recipe for the perfect sassy response? 
She told Mashable, "[A good clapback] takes a little bit of research. I like to do a bit of investigation work into the profiles [of people who come for me] because I think it's important to have facts. Or to see how 'perfect' they are. That's a bit of enjoyment of mine."
Chrissy also shared her excitement in getting blocked on Twitter by President Donald Trump.
"It's an exclusive club," she teased. "My thing was: I never followed him in the first place. I just I think it's funny. There's a button that [people who have been blocked by Trump] all get and it says 'blocked by Trump.' It's exciting."