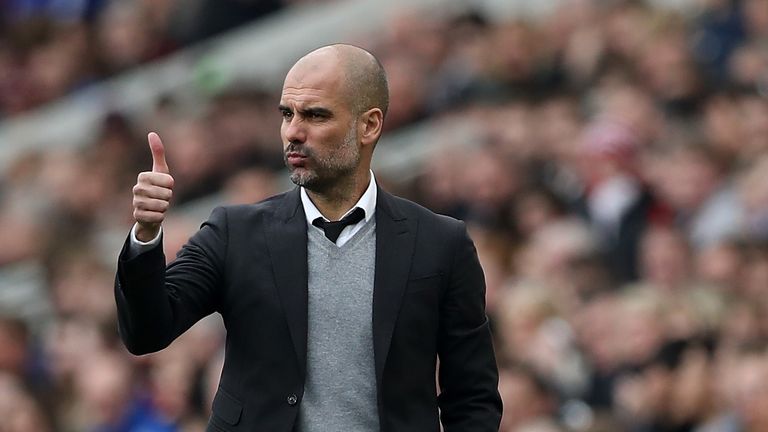 Pep Guardiola suffered the first trophyless season of his managerial career
Manchester City chairman Khaldoon Al Mubarak admits finishing third in Pep Guardiola's first season in charge is "nothing to celebrate" and says the club will continue to overhaul the squad in the summer transfer market.
City finished 15 points behind champions Chelsea in the Premier League, lost to Arsenal in the FA Cup semi-final and were eliminated by Monaco in the last 16 of the Champions League.
Those are not the results the City hierarchy were hoping for when they managed to prise Guardiola away from Bayern Munich and the club have already been hard at work to improve the squad.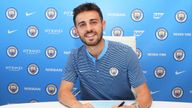 Man City sign Bernardo Silva
Manchester City sign Bernardo Silva from Monaco
Portuguese midfielder Bernardo Silva, 22, has been signed from Monaco in a £43m deal while Benfica goalkeeper Ederson, 23, is expected to have a medical at in Manchester on Tuesday ahead of a move which will cost City in the region of £34.7m (€40m).
And Al Mubarak admits last season fell short of the standards the club has set for itself.
Manchester City chairman Khaldoon Al Mubarak has confirmed Sergio Aguero will stay at the club this summer
"There's nothing that annoys me more than people either calling me or sending me a message congratulating me on third place," Al Mubarak said, in an interview with City's in-house TV channel.
"My answer was pretty standard to everyone, 'don't congratulate me on getting third, there's nothing to congratulate, only congratulate me if we win the league'.
"So, this is not the ambition, not at all. There's nothing to celebrate. I think it's something which is important, it's critical, and I know it requires a lot of hard work, particularly in this league, to be in the top four, but our ambition is to win the league. And if not winning it, to go as close as physically possible to winning the league.
"I think this year, in that area, we didn't do that."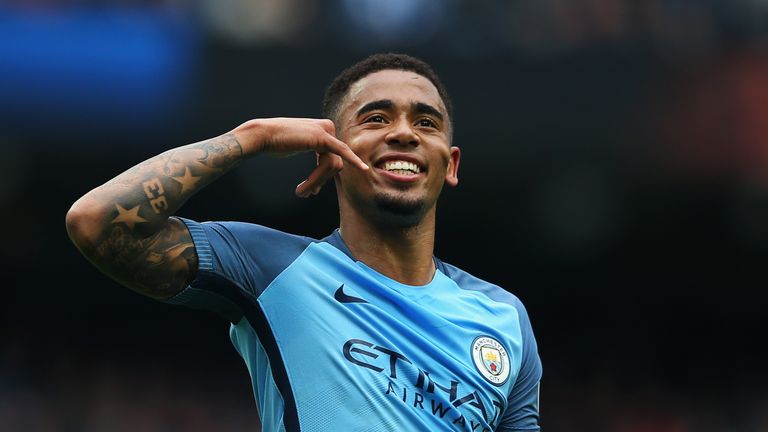 Gabriel Jesus enjoyed an excellent debut season for Manchester City
Guardiola made wholesale changes last summer as he added John Stones, Leroy Sane, Gabriel Jesus, Ilkay Gundogan, Nolito and Claudio Bravo among others.
The City chairman confirmed the club are looking to bring in a similar number of players this summer, with Silva and Ederson just the beginning.
Al Mubarak explained: "I think the transition of this squad in this cycle started last year. And if you look at the players we brought in last year, we brought in youth, talent, speed.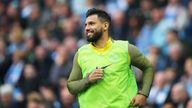 'Aguero staying at Man City'
Manchester City chairman Khaldoon Al Mubarak insists there is no chance striker Sergio Aguero will be sold this summer
"I look back at some of our dealings last year and it's an indicator of how we are rebuilding this team. Leroy Sane, the right age, the right talent, one of the most exciting prospects in Europe, and he's shown that on the pitch this year.
"John Stones, 22, is going to be one of the best central defenders in the world, I have no doubt about that. A top, top player.
"Gabriel Jesus, 19, one of the top future talents in the world. So if you just look at those three examples, that's what we did last year and that's what you should expect this year.
"We are going to go and get some of the best talent in the world to be part of this strategy we have been pursuing. This cycle started last summer and this summer you should expect the same."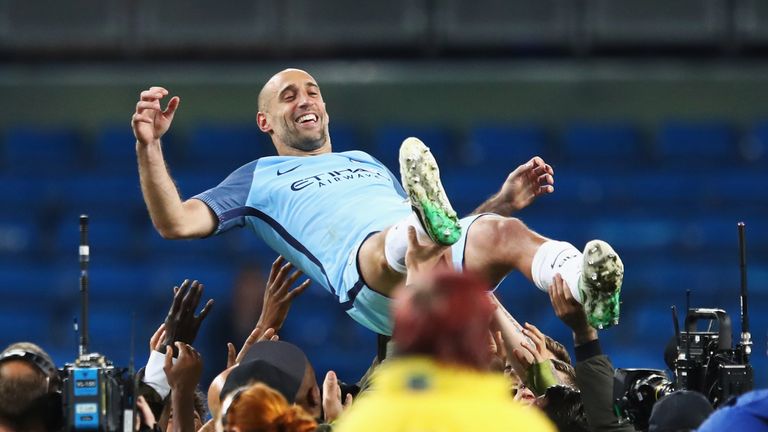 Pablo Zabaleta is joining West Ham after nine seasons Man City
Pablo Zabaleta, Gael Clichy, Bacary Sagna, Jesus Navas and Willy Caballero will all leave the club following the conclusions of their contracts this summer but the club are in talks to re-sign Yaya Toure, who is also out of contract.
Al Mubarak admits both full-back positions will be a particular area of focus for City this summer as Guardiola looks to find players capable of fitting into his system.
"There are particular positions that are clear," Al Mubarak added. "You can see the players that are exiting right now, and that will give a clear indication of the positions that are a high priority for us to fill.
"Full-back is clear both on the right and the left are areas that require investment from our side.
"Pep relies heavily on that position. The way he plays, and you've seen glimpses of that this year, he has a big affinity to that full-back position on the right and the left, and he has a big requirement in terms of the type of players that fit the role he wants for that position.
"So that's an area that clearly requires some work and we know exactly what Pep wants.
"More importantly Pep knows what he wants and who he wants. I hope we are successful in bringing in the players he needs."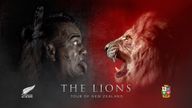 The Lions Tour live only on Sky Sports
Watch every match from the British & Irish Lions tour of New Zealand only on Sky Sports. Get Sky Sports today!