Brooklyn Decker and Andy Roddick are expecting baby No. 2!
Earlier today, the tennis champ let the news fly while being inducted into the International Tennis Hall of Fame in Newport, R.I. During his heartfelt speech, the 34-year-old thanked his mom Blanche, late dad Jerry, his son Hank, his wife, and most notably, a daughter to come.
In his acceptance speech, obtained by E! News, the former world No. 1 tennis player gave a loving tribute to his wife, in which he revealed his lady love was expecting again.
"Brook, I don't know how you juggle it all… You hear a lot of guys find it very tough to walk away from professional sports, but you are the reason my personal transition into a quasi-everyday life has been gratifying and full," said the sports star. "Hank will someday realize how lucky he is, and our daughter that's coming will also realize she has the best mother on Earth."
The couple welcomed their son in Austin, Texas in August 2015. The pair have been married since 2009.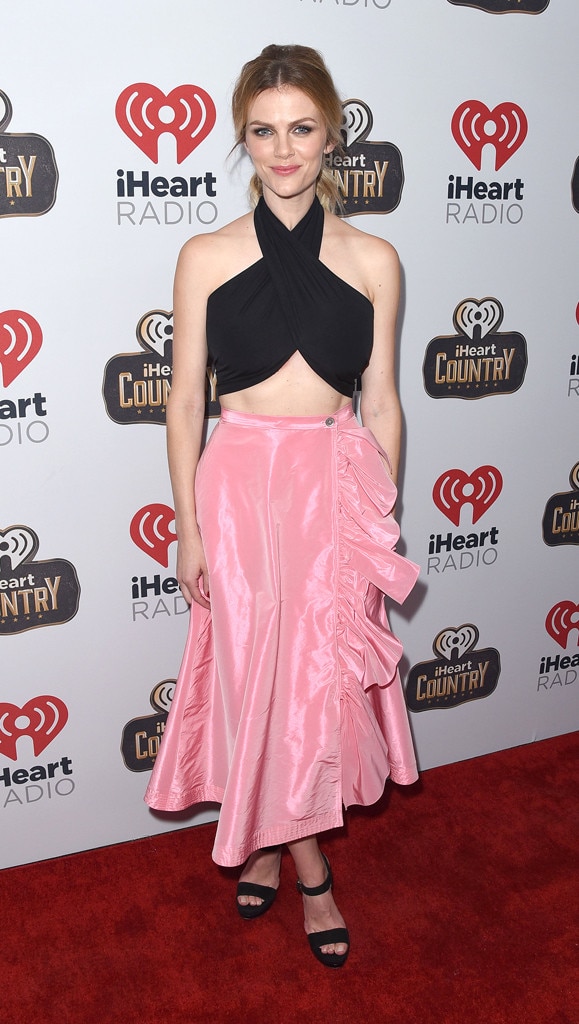 C Flanigan/Getty Images
During Decker's first time around, the former tennis star opened up to The New York Post's Page Six about his wife's pregnancy.
Roddick revealed, "It's something that's been done a million times before… but to feel the baby moving around… it kind of just blows your mind… and now we're at the point where we just want it to be here."
The ace also spoke to The New York Observer in 2015 about why he's okay with trading tennis balls for baby bottles.
"For too long, I think my career took too much priority, so basically between being a mother and working, I'm going to be there to support her any way that I can. My days are not a priority any more," he explained.
During her first pregnancy, Decker also spoke about her journey, telling E! News about the not-so-odd cravings she was experiencing. "My only weird craving—it's not even weird—is orange juice. I've never really enjoyed orange juice but it's my one craving."
Congrats to the growing family!