Last Updated: 07/07/17 4:16pm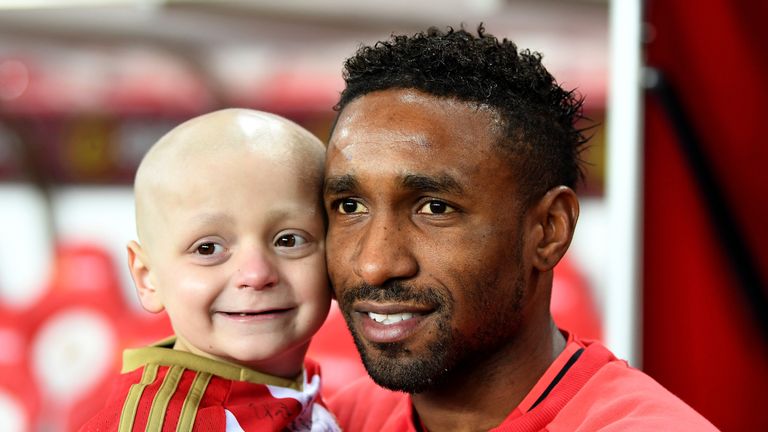 Bradley Lowery, the six-year-old who captured the hearts of football fans, has died following a brave battle with cancer.
Lowery's family announced on their Facebook fundraising page, on which millions worldwide have followed his battle against neuroblastoma, that their "superhero" had died in the arms of his "heartbroken" family.
The family's words read: "My brave boy has went with the angels today 07/07/17 at 13:35, in mammy and daddies arms surrounded by his family. He was our little superhero and put the biggest fight up but he was needed elsewhere.
"There are no words to describe how heartbroken we are. Thank you everyone for all your support and kind words. Sleep tight baby boy and fly high with them angels."
The six-year-old Sunderland fan has been battling the rare form of cancer since he was 18 months old but in fact beat the disease once only for it to return in July 2016.
His bravery in battling the disease with a huge smile on his face and his passion for football has touched millions around the world.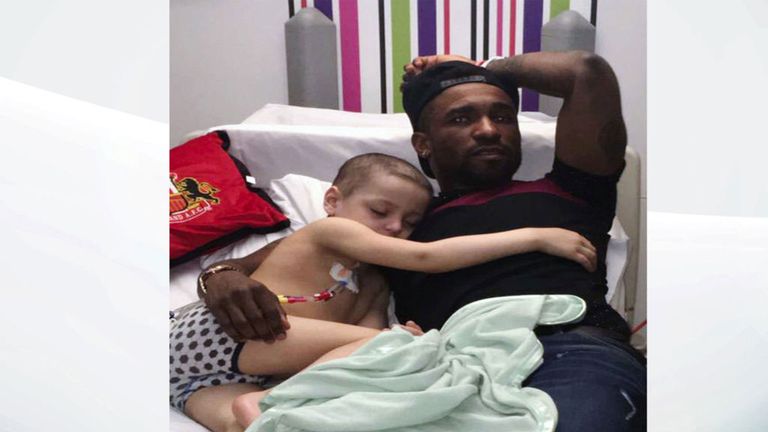 Bradley Lowery and Jermain Defoe (Courtesy of @bradleysfight)
Through his illness and his love of Sunderland, where he appeared as a mascot in the Premier League match against Chelsea in December 2016, he struck up a friendship with Sunderland and England striker Jermain Defoe.
He soon began to refer to Defoe as his "best mate" and the England star often visited him in hospital to comfort him through his treatment. Lowery was elated when Defoe was recalled to the England side in March 2017 for a World Cup qualifier against Lithuania and walked on to Wembley with his best mate as his mascot.
Defoe this week visited Lowery in hospital to say goodbye and later in a media conference at his new club Bournemouth talked about the friendship with a boy that would "always be in my heart".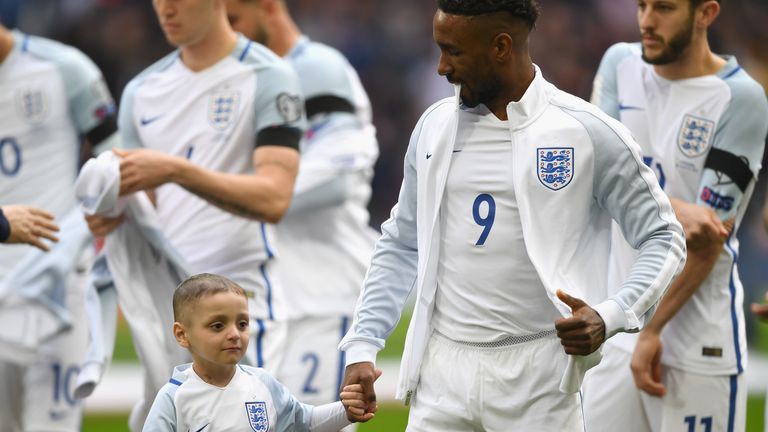 Bradley Lowery walks out at Wembley alongside his favourite Sunderland player, Jermain Defoe
"He will always be in my heart for the rest of my life," he said. "We are there for the family, even going forward. It is difficult. It puts stuff into perspective.
"There is not a day that goes past where I do not wake up in the morning and check my phone or think about little Bradley because his love is genuine and I can see it in his eyes. It is special."
Neuroblastoma is a rare type of cancer that mostly affects babies and young children.