Last Updated: 12/06/17 10:22am
Asmir Begovic says the time was right to leave Chelsea and be involved with a new project at Bournemouth
Asmir Begovic admits it was tough to leave Chelsea but the goalkeeper is excited to be joining the Bournemouth "project".
The Bosnia and Herzegovina international will join the Cherries for £10m this summer after the two clubs agreed a transfer last month.
Begovic joined Chelsea in the summer of 2015 from Stoke on a four-year deal for a fee of £8m, but has only made 33 appearances for the club over the last two seasons.
And the 29-year-old is looking forward to again becoming a first-team regular, at a club with a long-term vision which is of great interest to him.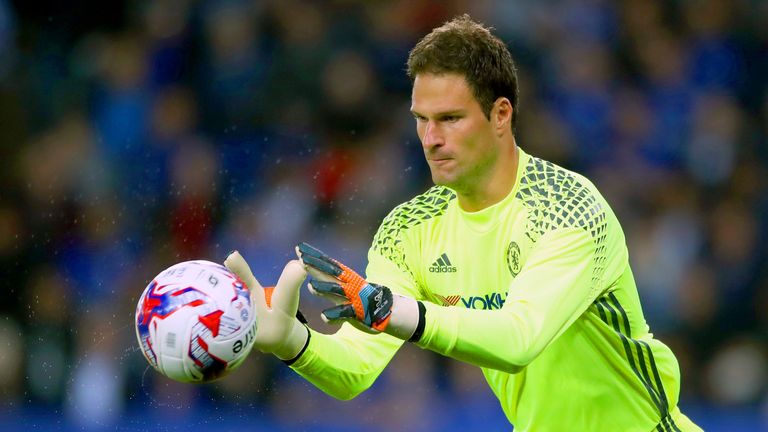 Begovic agreed a £10m move to Bournemouth in May
"I'm really excited about the new challenge," Begovic told Sky Sports News HQ. "And I'm excited about the whole project the owners and the manager have going on there.
"I don't think I've been this excited about a project before and I can't wait to get started.
"It's not easy to leave a club like Chelsea but at this stage of my career, it's important to get as many games as I can.
"I'm looking forward to playing regularly again and being part of an ambitious and exciting project. The club want to move forward and I just felt it was the right thing to do at this stage of my career."