A post shared by Beyoncé (@beyonce) on May 29, 2017 at 11:43pm PDT
You'd be hard-pressed to find a mother-daughter duo more stylish than this one. 
On Memorial Day, Beyoncé and Blue Ivy got into the summer spirit in coordinating blue and pink swimwear and accessories. In an adorable candid shot shared on the Grammy winner's Instagram account, the future mother of three donned a vibrant blue bikini with her baby bump peeking out. Meanwhile, it was a helpful seat for her 5-year-old first-born, who was wrapped in her mother's arms atop her belly. 
In perhaps a nod to her own name, little Blue also sported a blue print straw hat and a gold temporary flash tattoo on her arm while the "Formation" songstress accessorized with colorful statement earrings. The star sealed her look with a red lip and cascading hair.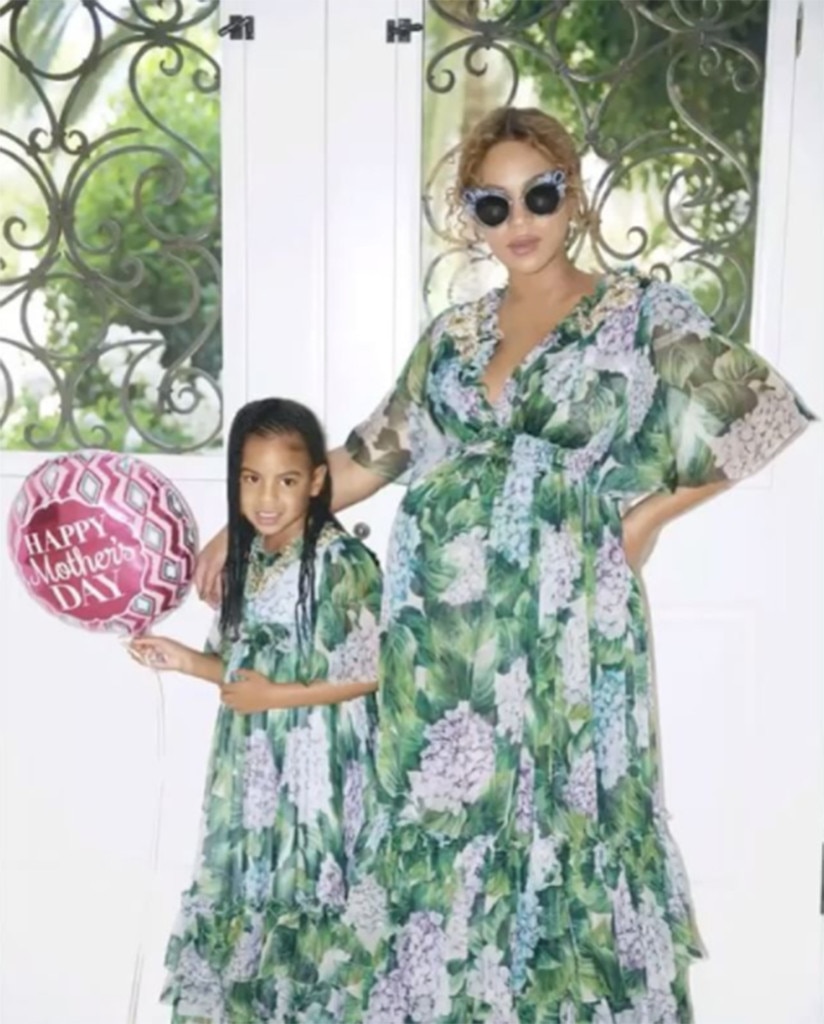 Instagram
With her due date quickly approaching, there's been no shortage of fashion for this expectant mama, particularly in the form of matching ensembles for her and her daughter. From ornate coordinating Gucci dresses for the Beauty and the Beast premiere to breezy Dolce & Gabbana dresses for a visit to the Museum of Ice Cream, this pair knows precisely how to do "mommy and me" dressing. 
While some pregnant ladies may feel limited by their baby bump in their closet, that hardly seems to be the case for Bey. Instead, she's pushed the boundaries of maternity wear and set new trends for all the expectant women out there to be inspired by. For her "push party" earlier this month, Beyoncé made her Henna-painted bump the focus of her party look in a bikini top, printed skirt and eye-catching headpiece. 
We're already imagining the fabulous Carter family ensembles that are on the way along with these twins.