Last Updated: 04/06/17 1:06pm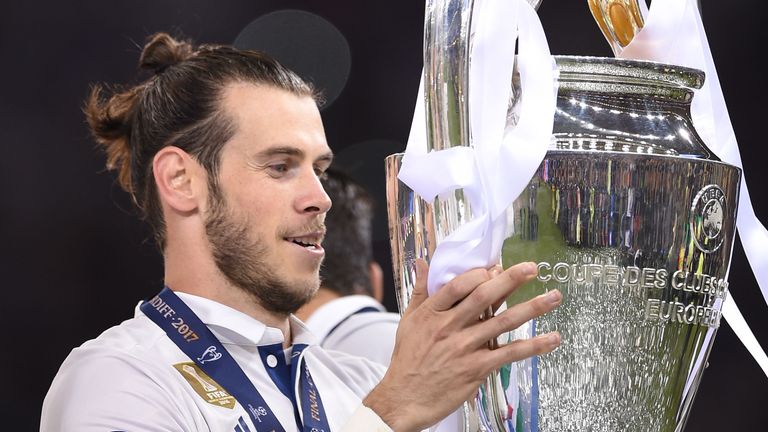 Gareth Bale has won his third Champions League medal in four years
Real Madrid have "no intention" of selling Gareth Bale this summer, says Guillem Balague.
And after the La Liga champions won a second successive Champions League title on Saturday, Balague has questioned why Bale would want to leave the Bernabeu now.
Newspaper reports have claimed Manchester United are considering a move for the former Tottenham star.
But Balague told Sky Sports News HQ: "There is no intention from Real Madrid to sell Gareth Bale. He's very, very important to the club, as an institution, but also to the team.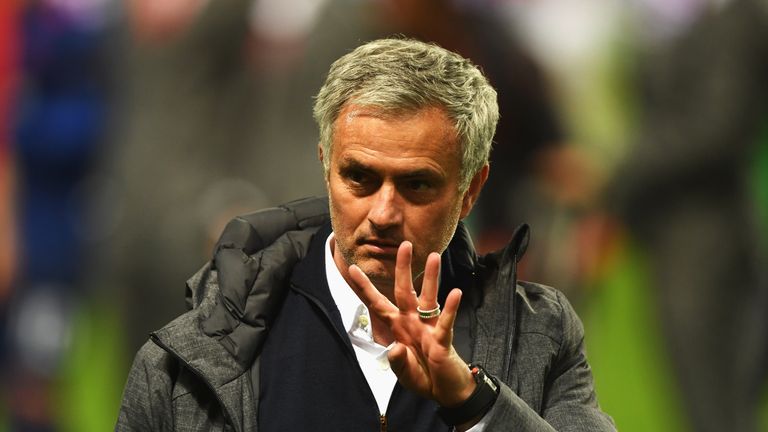 Jose Mourinho is reportedly interested in signing Gareth Bale
"Zidane considers him even better and more necessary than Isco, no matter how good he was in the Champions League final.
"He's got no intention of leaving either. Why would he leave? We're talking about a club that has just won the Champions League twice and made the double. There are new challenges ahead.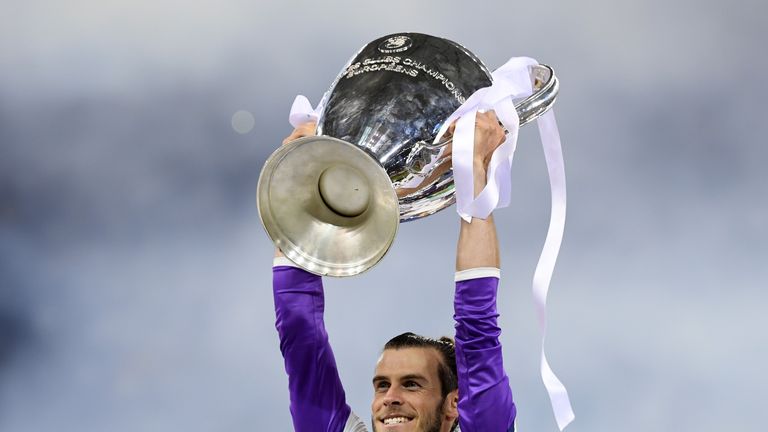 Gareth Bale became the first Welshman to win three European crowns
"It's the best club in the world so why would you leave that for anything else? There's no intention of it, he's crucial to the future of Real Madrid. There will be new players coming in as is always the case but I can guarantee that, as long as he's fit, he will play.
"He was not 100 per cent fit and that is why he did not start. Now he will prepare during the summer to be at his best and keep winning games for Real Madrid."
Bale came off the bench in the 4-1 win over Juventus at the Principality Stadium, and picked up his third Champions League winners medal in four years at the club.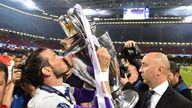 Bale: I want more with Real
Gareth Bale says he wants more success with Real Madrid after winning his third Champions League with the club
The 27-year-old became the first Welshman to win three European crowns in Cardiff and stated his intention to claim even more success with Real.
"There's always a first for everything. It's three in four years and not many people can say that. It justifies why I came here, it's great to be part of that and I want it to continue," he told WalesOnline.