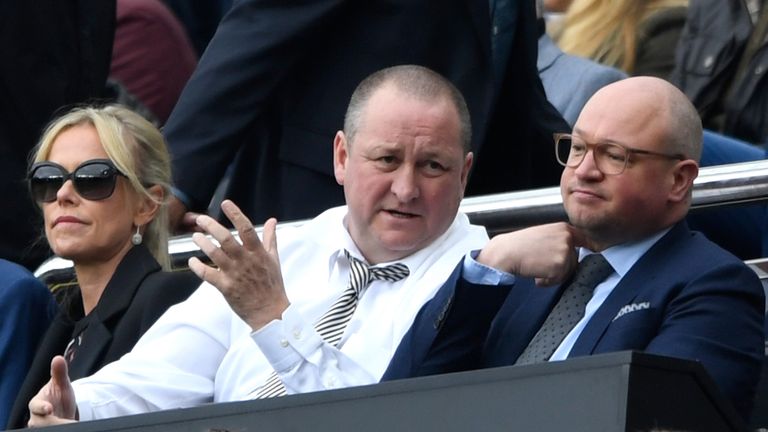 Mike Ashley bought a nine per cent stake in Rangers in 2014, with a retail deal
Mike Ashley has sold his Rangers shares to Club 1872 and Julian Wolhardt.
Club 1872, which is an amalgamation of fans groups, and Hong Kong-based investor Wolhardt have each made £1m investments in Rangers International Football Club PLC.
Their purchases end Ashley's controversial nine per cent stake in the company since 2014, which he decided to sell following a renegotiation of a retail contract with Sports Direct, and increases fan ownership to nearly 11 per cent.
Chairman Dave King believes the right people are in place to take Rangers forward
The tie-up with Sports Direct will terminate at the end of next season and, of the newcomers to the board, Rangers chairman Dave King said: "This is the partnership I want to see lead Rangers forward; those who care for it most.
"[I want to see it led by] not what has been dismissively described by some as "fans with calculators", but a mature and structured organisation which can galvanise and represent our supporters, and use their skills and talents to drive our club back to the top of Scottish and European football".
"Julian's decision to invest in Rangers is exciting. His business background and acumen are exceptional and it is very pleasing that his scrutiny of the club and its strategy has convinced him of our financial prospects and the merits of our business plan."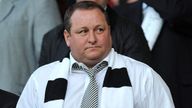 Rangers retail deal resolved
Mike Ashley and Dave King have renegotiated the controversial retail kit contract
Wolhardt said: "I am delighted to become a shareholder. I have a long-held love for Scotland and football and I am keen to see Rangers unlock its considerable commercial potential.
"With the successful restructuring of the retail operations, RIFC is now on a firm financial footing and I look forward to being a part of its exciting future."
A spokesperson for Club 1872 said: "Our next ambition is to reach out to those Rangers supporters who are not already members of Club 1872 and encourage them to join. Together we can achieve great things for our club."