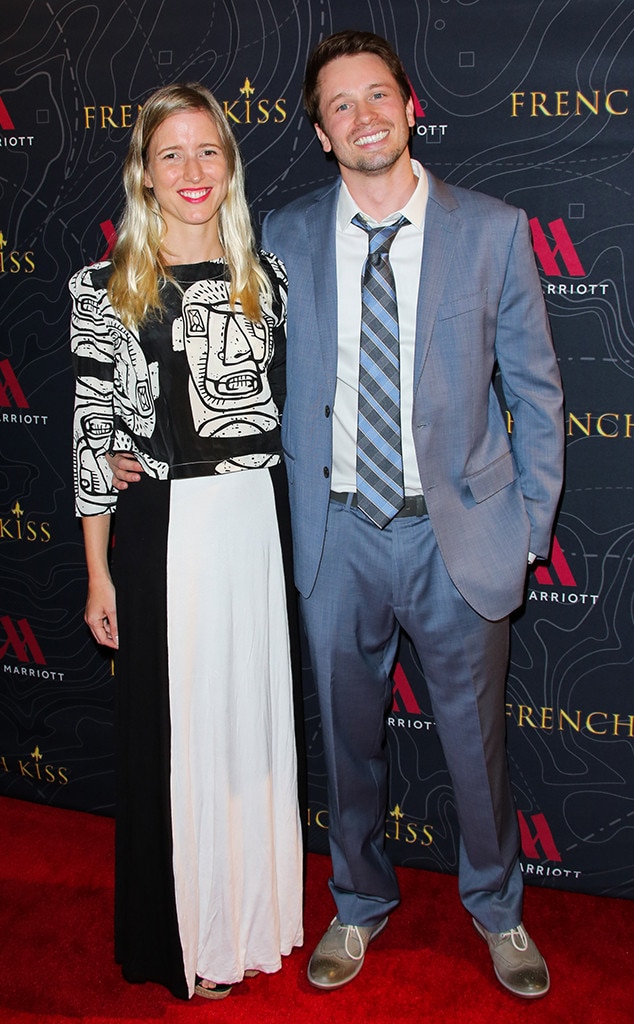 Paul Archuleta/FilmMagic
Arrow star Tyler Ritter and his wife Lelia Parma have welcomed their first child!
The 32-year-old actor announced the birth of his first born, a son named Benjamin Parma Ritter, via Instagram on Sunday.
Along with a cuddly photo of the father and son duo, Tyler wrote in the sweet post, "It's a new dawn, it's a new day, it's a new life. He's Benjamin Parma Ritter. And we're feeling good."
The baby boy is the first grandson of the late comedy legend John Ritter, who was survived by his four children, Tyler, Girls actor Jason Ritter, Stella Ritter and Carly Ritter.
Tyler married Argentinian film director all the way back in 2007.
Last week, the proud papa-to-be posted a happy birthday message to his lady love, showing the couple on the beach.
The post had the caption, "Feliz cumpleaños to the love of my life. We have a lucky muchacho on the way who has the fortune of calling you his "mamá", but he's waiting it out so this day can be all yours!"
In 2015, Tyler was cast on the hit show NCIS as the brother of character Abby Sciuto. He's appeared in both NCIS and NCIS: New Orleans.
Then in 2016, the actor nabbed the role of Adam on the fourth season of Freeform's comedy Young and Hungry. He was also on the fifth season of Arrow as Detective Billy Malone.
Tyler's father was known for his turn as Jack Tripper in Three's Company and as an overprotective dad 8 Simple Rules. He died in 2003.
In 2016, the actor opened up to Entertainment Tonight about the loss of his father.
"I had lived a sheltered and blessed life up until 2003 when I lost him and two grandparents within three-and-a-half months," Tyler said. "I was just in survival mode. I studied and tried not to think about it, but that didn't work. It came back violently and forced me to deal with it. Now, I have moments where I'm at peace with it and moments where it'll creep up and hit me, but I have tools to deal with that, whereas I used to push everything away."
We have a feeling that John would be pretty proud of his son today!