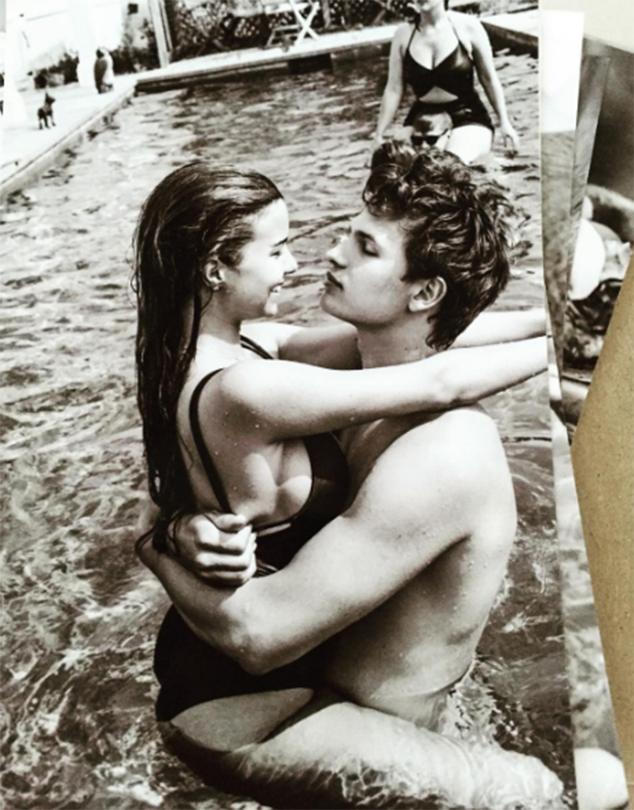 Instagram
Let's be honest: With mindblowing divorces, surprising breakups and all the B.S. that happens daily in the dating world, it's hard to believe that real love exists anymore.
But we have proof that it does.
Cue Ansel Elgort and his high school sweetheart, Violetta Komyshan.
The couple has been together since their teenage years, and while you normally wouldn't believe any relationship in Hollywood could beat those odds, they certainly have.
Though they did take a five-month break in 2014, they've rekindled and only appear to be getting closer and more adorable as time goes on.
Not only does he comment on almost every single photo of Violetta, confessing his "obsession" and his love, Ansel also doesn't mind being that boyfriend in photos…He picks her up and carries her in the ocean. He kisses her out in the rain. He even holds his breath under water in order to get the perfect shot with her! And, of course, she reciprocates those same feelings with equally adorable comments and posts.
Though social media isn't the most reliable sign of a successful relationship, these two certainly make it seem that way, and thus, gives us at least an inkling that true love still exists.
Scroll down for more of their picture-perfect moments…
Thank you, Ansel and Violetta, for all the lovey-dovey cuteness!