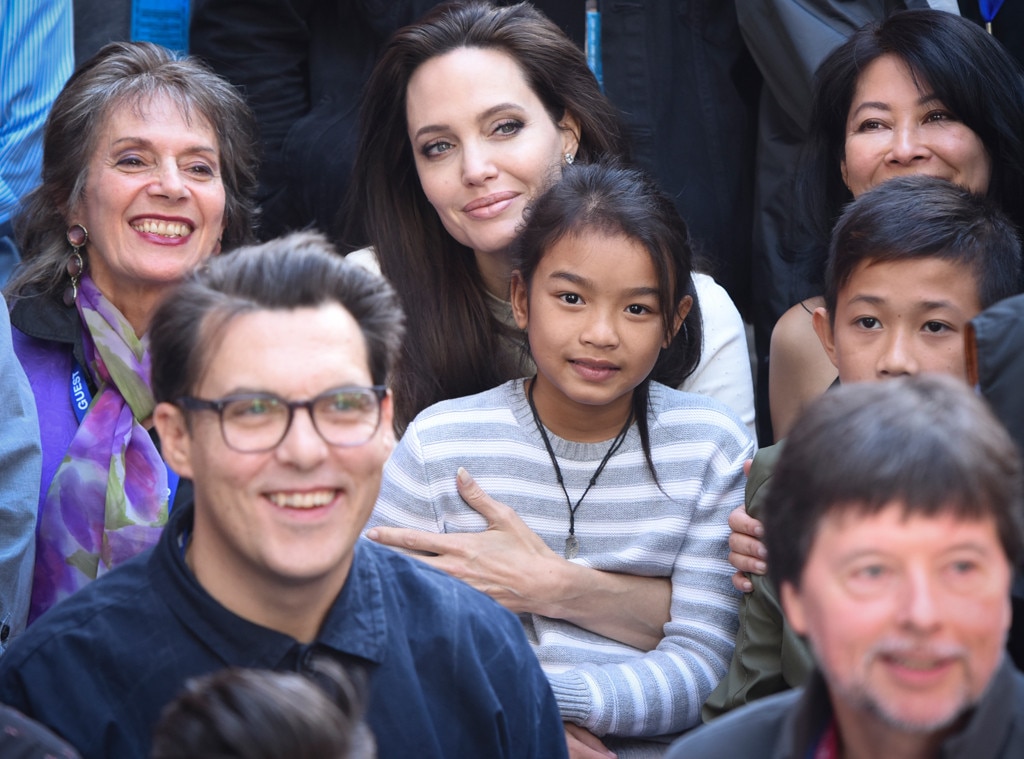 Vivien Killilea/Getty Images
Angelina Jolie made her visit to the 2017 Telluride Film Festival a family affair.
The 42-year-old Oscar winner brought along her and ex Brad Pitt's six kids—Maddox, 16, Pax, 13, Zahara, 12, Shiloh, 11, and 9-year-old twins Vivienne and Knox on her trip to Colorado. At the festival Saturday, she brought her family to the premiere of her new Netflix film First They Killed My Father: A Daughter of Cambodia Remembers.
At the Telluride Film Festival premiere of First They Killed My Father, critics gave Jolie a standing ovation, EW reported.
The actress, who wore a long-sleeve, white gown, appeared onstage with her two eldest sons and her actors and was spotted sitting with child star Sareum Srey Moch. She was also seen chatting with Gary Oldman.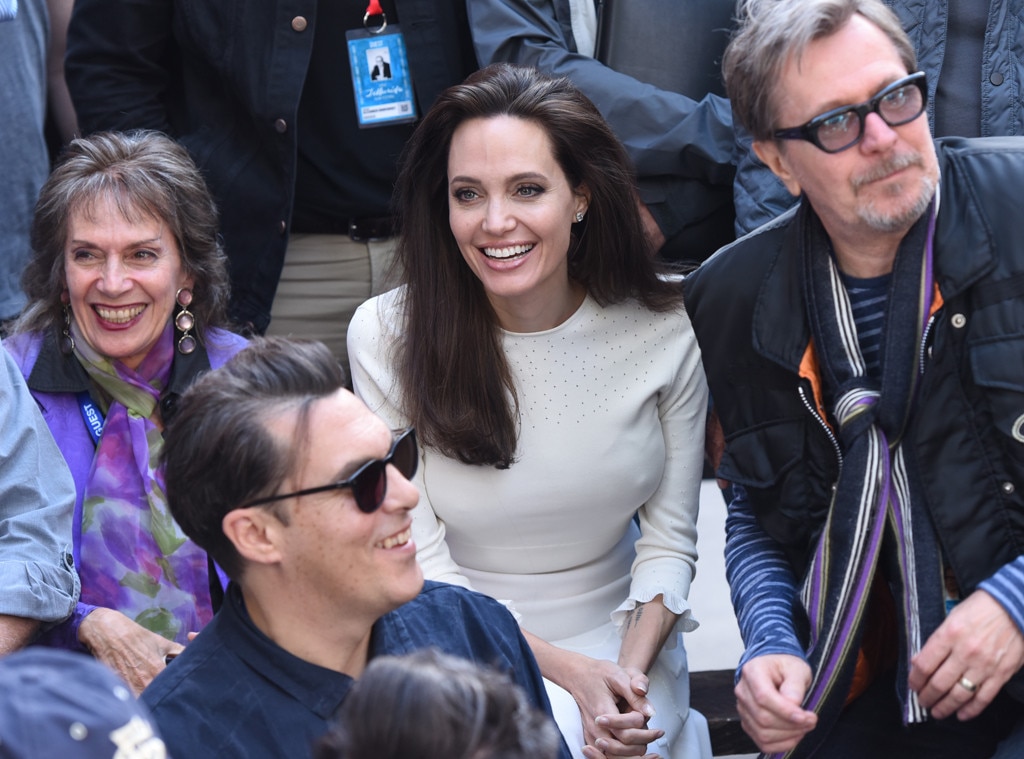 Vivien Killilea/Getty Images
Jolie directed and co-wrote the screenplay for the movie, which is based on author and activist Loung Ung's experience serving as a child soldier in Cambodia in 1975 during Khmer Rouge's reign of terror and genocide. First They Killed My Father is set for release on Netflix on Sept. 15.
Jolie had also brought her children to a free screening of the movie at the Terrace of the Elephant in the ancient Angkor Wat temple complex in Siem Reap, Cambodia in February. The actress had adopted Maddox in 2002 at an orphanage about 100 miles away from the temple.