A classic love story with a modern twist. Amina and Abdul were introduced through a friend but soon after, technology stepped in and Abdul took it to Amina's DM and that's where it really all began.
With photos by Jide Kola Photography and a killer style team, the couples look fantastic in their pre-wedding photos.
BellaNaija Weddings wishes Abdul and Amin everlasting joy in their new life together.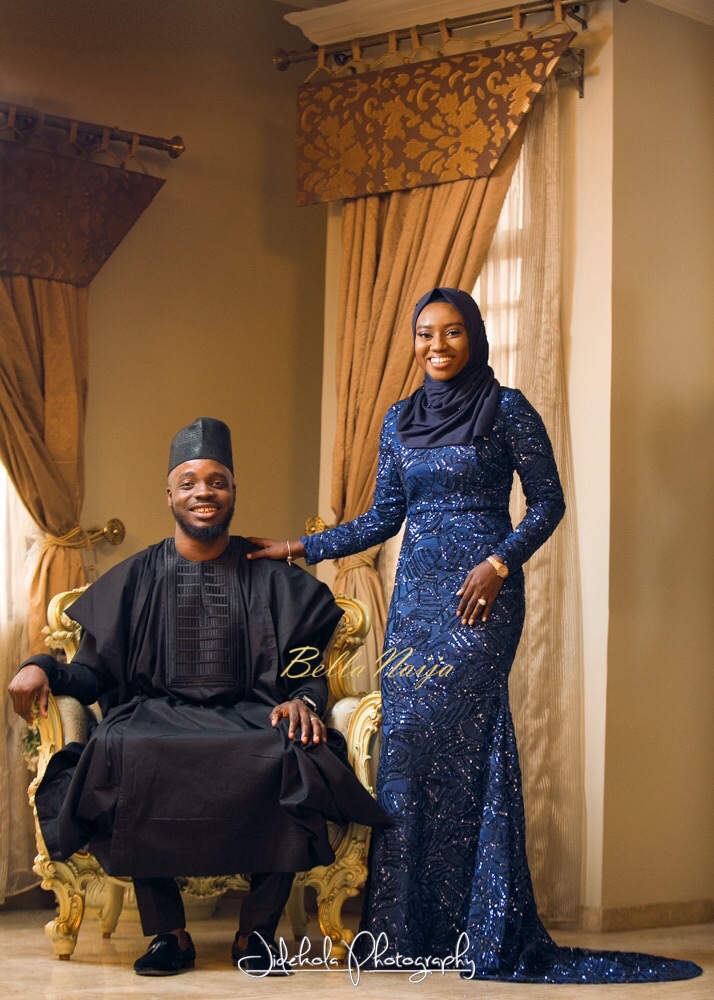 Our Love Story
The Groom, Abdul
People say you have to really know someone, physically and all. How they look, act, think, before you think about marriage to them. I say you have to let God lead you. God has always been good to me, a lot of times when I don't even ask, He blesses me. My meeting Amina could have only been orchestrated by God.
For the year 2016, I prayed for a woman with a genuine relationship with God and I got Amina. Our journey could only have been the work of God. I saw the love of my life for the first time in a video on my Instagram explore page, definitely wasn't the first time I would see a lady on my explore page but as cliché, as it sounds there was something different about her as I kept watching the video over and over again.
I found out she was friends with my brother's fiancé (Fathia) who made the introductions between us. Amina agreed to reply if I decided to send her a message so I "slid into her DM" being the sharp guy that I am.
We started talking in March; we had this undeniable connection. Amina was a breath of fresh air, she was as God fearing as they come. It didn't hurt that she was also really beautiful.
Conversations were amazing, and despite being thousands of miles apart we felt so close. By faith, we already had our wedding hashtag in the very first week we started talking. #MoDayo. I wasn't here to play!
I was sure she was the one God had prepared for me and so I had already decided that I was going to propose to her before even meeting her physically – The most important decision of my life. We had been in communication for about 2 months before we met.
We had been in communication for about 2 months before we met. I had gotten a ring before coming to Nigeria, I was in Nigeria to marry the love of my life.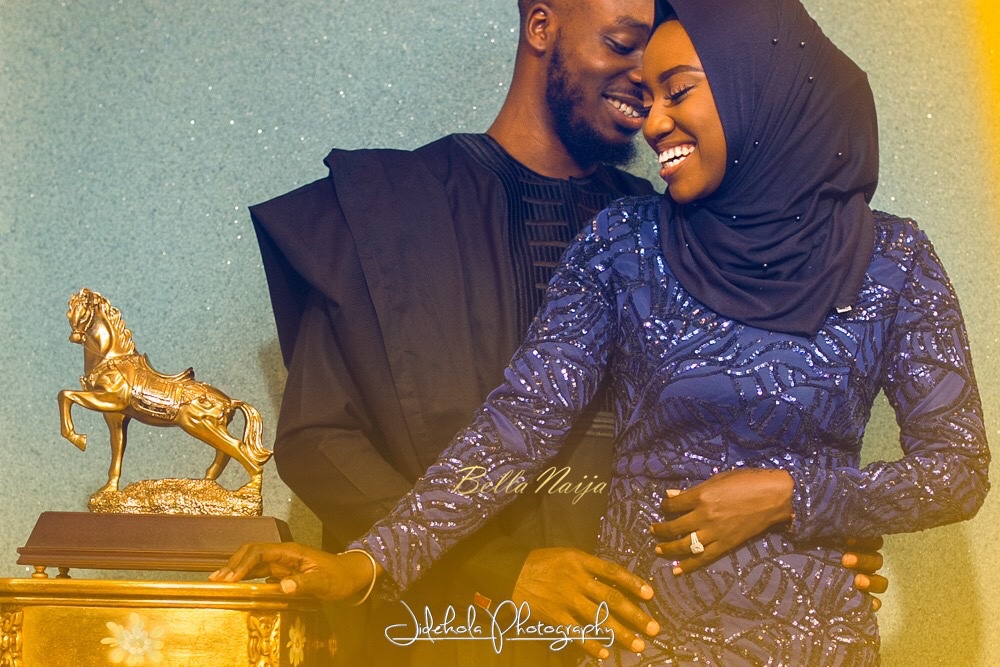 The first time I saw her I could not hold my excitement, I was so excited to see her, it did not feel like I was just meeting her and it was not even about the way she looked but it was the confirmation my heart gave me when I saw her.
Amina is the epitome of generosity, kindness and selflessness. Her desire to better herself and people she loves never fails to amaze me.
I can only be thankful to God who made me worthy of her love.
Credits
Photography:@jidekola, #jidekolaweddings, #jidekolaphotography
Bride: @morayozaid
Makeup: @nomey_jmakeovers
Dress: @aiesharaces
Fabric: @itunufabrics
Groom's Styling: @papaomisore