It's almost paradise for Amanda Stanton…again.
The fan-favorite Bachelor Nation alum was part of the original cast for Bachelor in Paradise's fourth season prior to production being halted after allegations of misconduct. And now that Warner Bros. has cleared the show and all of its contestants of any misconduct, filming is set to resume, and Amanda confirmed to E! News she is returning to Mexico. In fact, she's already on her way!
"I'm excited to go back," Amanda told E! News at SodaStream's celebration of National Hydration Day on Wednesday night. "I actually leave tonight to go back to Mexico."
While Amanda said she couldn't' "really comment" on the incident between DeMario Jackson and Corinne Olympios that caused two producers to file complaints, saying she's "tried to stay out of it," she admitted she was a little hesitant to return.
 "I think there's a little hesitation because it's been so crazy and the whole scandal has been all over the media and it's been hard to know if you're doing the right thing," she explained. "But I think if they're starting filming back up, I trust that they're doing the right thing."
In Warner Bros.' statement announcing that production would resume, they said they "plan to implement certain changes to the show's policies and procedures to enhance and further ensure the safety and security of all participants." 
Amanda was unsure of any potential changes, telling us, "They haven't said anything. I just pretty much got a call saying, 'We're going back.' So that's pretty much all I know. I think we might be picking up where we left off but I don't know for sure."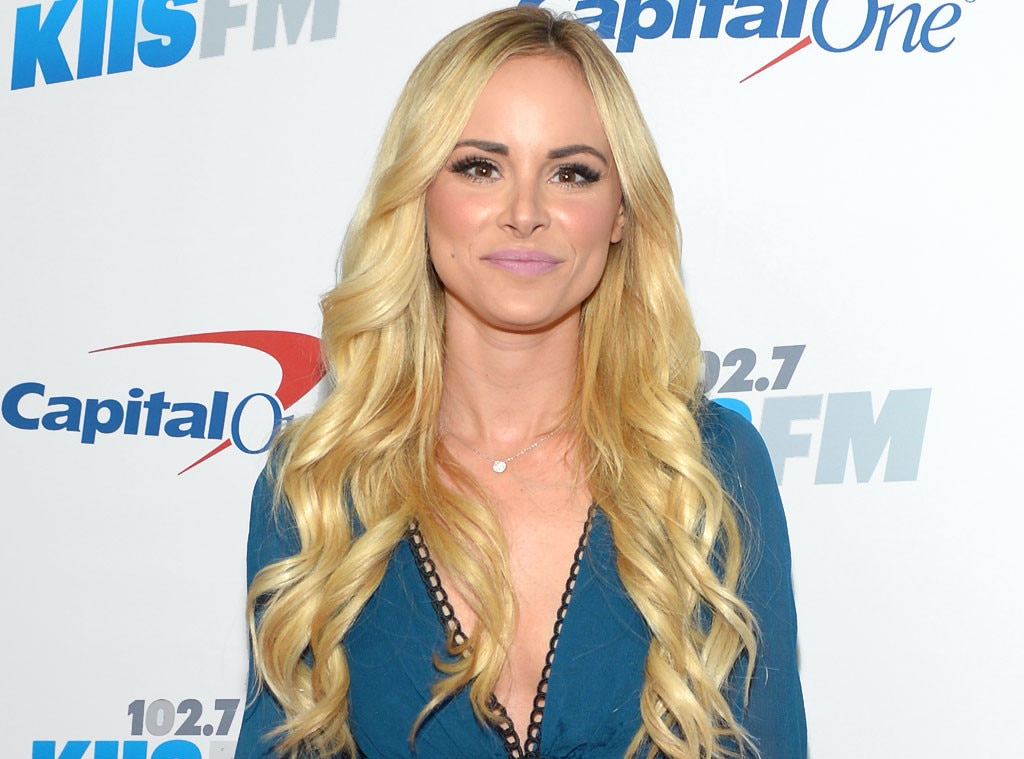 Matt Winkelmeyer/Getty Images
Since the scandal broke, some contestants have come out in favor of DeMario, but Amanda said she's talked to Corinne since production was halted and thinks she's "doing OK" despite how public the situation had become.
"I've talked to Corinne. Corinne is one of my friends. I think it's probably difficult with all of this being so public, but I think she's doing OK," she said. "I think this thing is just unfortunate for everyone involved whether it's Corinne or DeMario or the producers. I think everybody probably wishes nothing ever happened."
Season four will be the single mother of two's second time in Paradise, after ending season three engaged to Josh Murray, who she said she does not have contact with since their breakup in March, saying, "It's very done."
As for the $85,000 engagement ring Josh gave her in the finale, Amanda said, "I gave it back. I gave it back to a producer. I'm not exactly sure what they do with the rings once they give them back."
So after her whirlwind romance with Josh last season, what is she hoping to get out of Paradise this time around? 
"I think I'm going into it with a totally different approach than I did last year," Amanda said. "Last year, I went into it really wanting a relationship and this time around I'm more open-minded to that not happening and just kind of going to have some fun and meet some new people. If it happens, it happens. I feel a little more laid back this time."
Fingers crossed Wells Adams returns as the bartender!
Bachelor in Paradise was set to premiere on Tuesday, Aug. 8 on ABC.