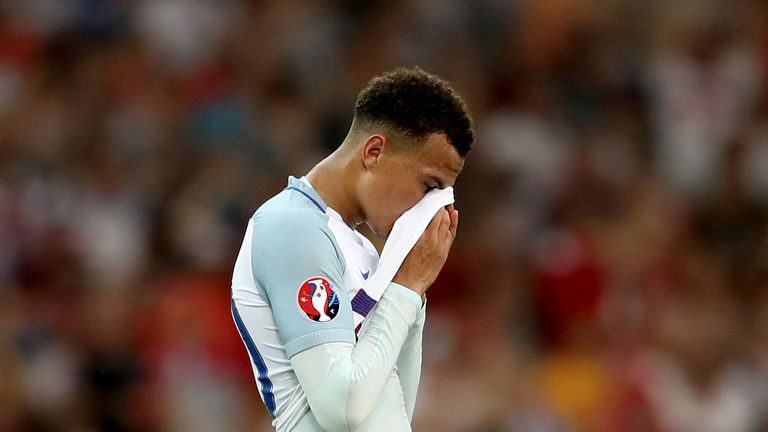 Dele Alli admits England players still find it hard to talk about their Euro 2016 exit
Dele Alli insists England players have had to face up to their Euro 2016 demons in order to improve.
Iceland condemned England to their most galling defeat since a 1-0 loss to the part-timers of the United States at the 1950 World Cup when they beat Roy Hodgson's side in Nice last June with a 2-1 win in the last 16.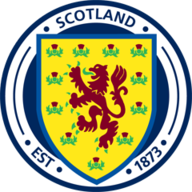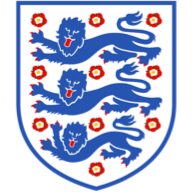 Scotland vs England
June 10, 2017, 4:00pm
Live on

Gareth Southgate has since restored optimism among the England squad – who recently took part in a Royal Marines boot camp – but not before the players came to terms with their failures last year, according to Alli.
"We've done a lot of work in the camp," the Tottenham Hotspur midfielder said ahead of Saturday's World Cup Qualifier against Scotland in Glasgow, live on Sky Sports.
"We've talked about it and I'm sure Gareth's aware of how hard it is to talk about it as players, such a low point in our careers.
"You don't really want to talk about it or think about it because it's such a hard thing, you know? It still makes your heart go and you get a lump in your throat.
"But I think it's important that we do go to those dark places to improve as a team. You need to go through it and see what happened and where we went wrong.
"When you have the chance to improve as a team, you have to take it, even if it does mean going through something like that."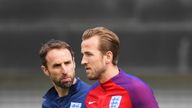 Kane to captain England
Harry Kane will captain England against Scotland in Saturday's World Cup Qualifier, Gareth Southgate has confirmed
Alli has had to face up to criticism for letting the aggressive side of his game boil over on occasion during the 2016-17 season, having been sent off for a dangerous tackle on Anderlecht's Brecht Dejaegere as well as a three-match ban for punching West Bromwich Albion's Claudio Yacob.
The 21-year-old Young Player of the Year has defended his playing style though and believes it remains a key part of his success.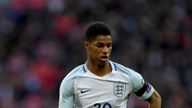 Pick your England XI
England travel to Scotland for Saturday's key World Cup Qualifier, live on Sky Sports, but who would make your starting XI? Pick your team here…
"I know there are a lot of mixed opinions about it, but that's the player I am and it's been in my game ever since I was a youngster," said Alli, who earned his spurs in England's rough-and-tumble third tier with Milton Keynes Dons.
"That's not something I'm looking to change, to be honest. Obviously I've made a few mistakes and hopefully you can tell that I've learnt from them, but like I say, it's not something that I'm worried about.
"Maybe if I didn't have that in my game, I wouldn't have achieved as much as I have done at this age.
"I've had to look after myself for a long time in the football world. You don't want players to think they can walk all over you. So it's important you stand your ground."
Now one of Europe's most coveted young players, Alli accepts his future could lie away from White Hart Lane, but remains focused on Tottenham for the time being.
"It's not really something I'm thinking about too much," he said. "I think people get too worried about where they're going to end up and lose focus on the journey and not enjoying it. So for me as a player, I'm signed at Tottenham and I'm enjoying it.
"Whether I stay at Tottenham for the rest of my career or if I do happen to go somewhere else, I'm sure if I do go somewhere else, it will be at a time when I think that's what's needed.
"Who knows where I'm going to end up, but I'm enjoying the journey."