There's never a bad time of year to purge your closet, dresser, those boxes under your bed, storage unit, or that pile of clothes at your mom's house (holidays, right?). You know you're really just making space for new clothes, but according to Racked, reselling clothing was a $16 billion dollar industry in 2015 and is forecasted to increase by six percent each year. In fact, investment service Wealthsimple recently put up a billboard across the street from New York's Supreme location that read "1. Cop, 2. Flip, 3. Invest" to send resellers a message that the hustle could one day result in serious wealth and savings.
With consignment shops and second-hand retailers like Beacon's Closet and Buffalo Exchange you can do just that: get rid of unwanted stuff. However, more niche online markets — like fashion's favorite Grailed and its brand new women's site Heroine — aren't exactly the place for that outdated T-shirt you have. Touted as the destination for fashion enthusiasts by fashion enthusiasts, Grailed compiled what was happening in forums — as well as between consumers and resellers all over the internet — into an organized, community-focused marketplace.
Fashion is fully embracing streetwear and its super-hyped "drop" lifestyle, and resellers — or individuals purposely buying merchandise with the sole intent to resell it to make a profit — are more visible to the mainstream now than ever before. "My most consistent buying is in rare and collaboration sneakers, but I also buy a few clothing brands, too (Supreme, Bape, Palace, Kith, Off-White, etc.), as well as limited items usually connected to an artist or celebrity," reseller Chromuh Key shares. While resellers still turn to eBay, Facebook groups, Reddit, private clients and other online marketplaces to flip their wares, they are much more visible today thanks to newer resources like Instagram, Twitter and niche marketplaces like Stockx.
The buck doesn't stop at clothing or sneakers, either. Items like Kylie Jenner's Lip Kits or Frank Ocean's "Boys Don't Cry" zine were popular among resellers in recent months. Because resale culture is a booming business for all ages, here's a baseline vocabulary you'll want to adapt before taking your first foray into online reselling. 
A is for…
Add to cart services (or ATCs): Desperate buyers will pay for ATCs that utilize bots to get products during online drops for items that are nearly impossible to score. In the battle of humans vs. internet bots, the latter usually emerges victorious.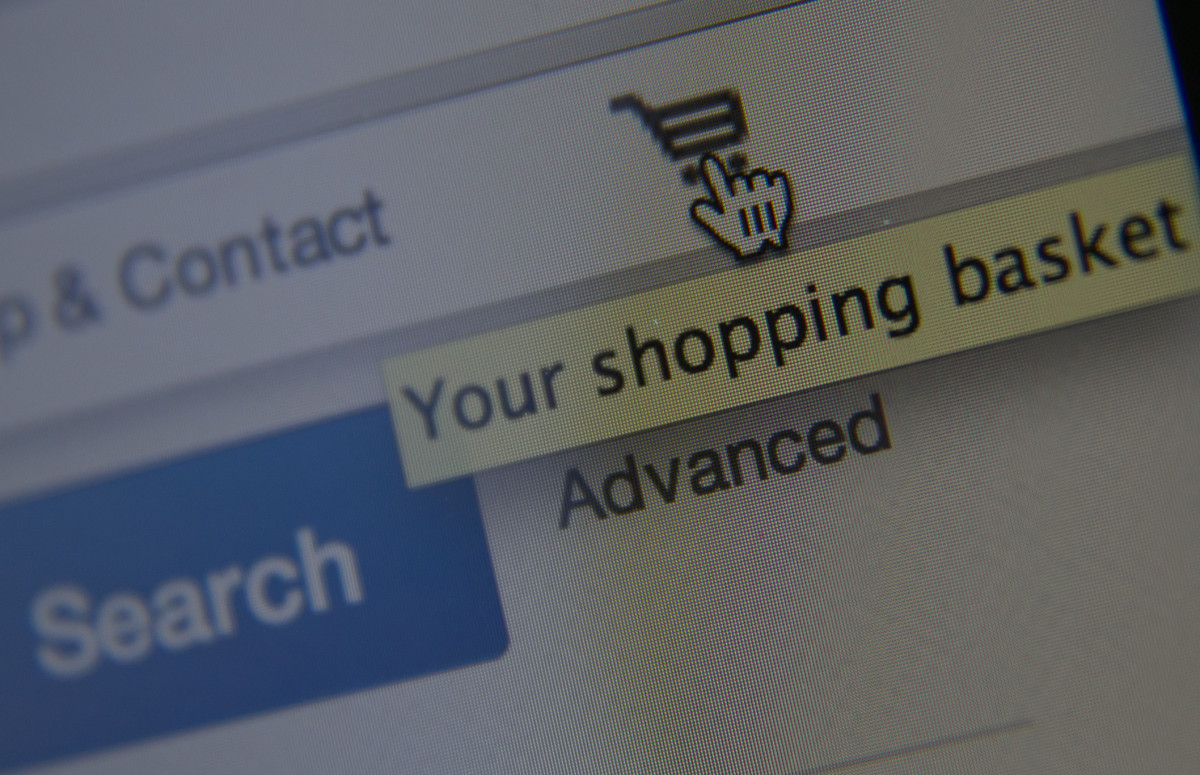 B is for… 
Bot: As previously mentioned, bots are online buyers that snatch up all the goods faster than mere mortals can.
Backdoor: This term refers to scoring a very hype item thanks to a personal connection (a plug, see below) who holds you down by putting product aside for you. No lines for you.
C is for…
Colorway: In reference to different editions or colors of the same product, a specific colorway can also influence price of the items. More popular colorways will usually allow for a higher resale value.
Confirmation: Emails, messages, DMs, etc., need to be sent or received when shopping from private resellers. You want to trust and be trusted.
Cop: Used as a verb, to "cop" is to buy and is frequently used in phrases like "must cop" or "copped."
D is for…
Deadstock or DS: Deadstock will warrant a higher return as it means in its original condition or has never been worn.
E is for…
eBay: The OG online marketplace that spawned all of the niche marketplaces that are popular today.
F is for…
Forums: Before markets like Grailed existed, a lot of buying and selling of rare pieces would take place in online forums full of streetwear and sneaker enthusiasts worldwide.
Friends and Family: Extra. Limited. Quantities. This refers to something that was essentially made for a very small group — friends and fam only. Public School and KITH have both done releases like this before.
G is for…
Grailed: The first menswear-specific marketplace for high-fashion enthusiasts. Expect to see a lot of archival Raf Simons and Supreme in stock — but it won't always come cheap.
Grails: Grails are the most coveted, most impossible to get pieces on the market, and often could be considered "myths" (see below).
H is for…
Hashtags: On Instagram, dedicated hashtags are good places to start shopping for and/or posting your items for sale. Some popular ones are #sup, #supny, #supremeforsale, #streetwearforsale, #supreme4sale, #kicks4sale, #kicksforsale, #kicks, #sneakeraddict, and #complexkicks. Hashtags attached to brands like Adidas or Nike work, too.
Hold: To intentionally get more money for something, resellers can hold items to see if the price ends up increasing with time.
Hypebeast: A close (and wise) friend of mine once said, "not all hypebeasts are fuccbois, but all fuccbois are hypebeasts." If that isn't clear enough, they either have or clearly sweat having the most hype items money can buy. And every hypebeast needs a hypebae, the endearing female version of the term.
I is for…
In-store only: Certain items are more coveted and can sell at higher prices because they were only available at the store and not online. This obviously requires more work as someone has to actually be there to pick up said item. Backdoors or plugs are a hack to get around waiting in line for something that is available in-store only.
J is for…
Jawns: A slang term used for clothes. It originates from Philly and also references joints (aka shorties, aka members of your desired sex).
K is for…
Keep: This is counterproductive for resellers, but sometimes fashion takes over your soul and you just can't let something go, so you keep it for yourself.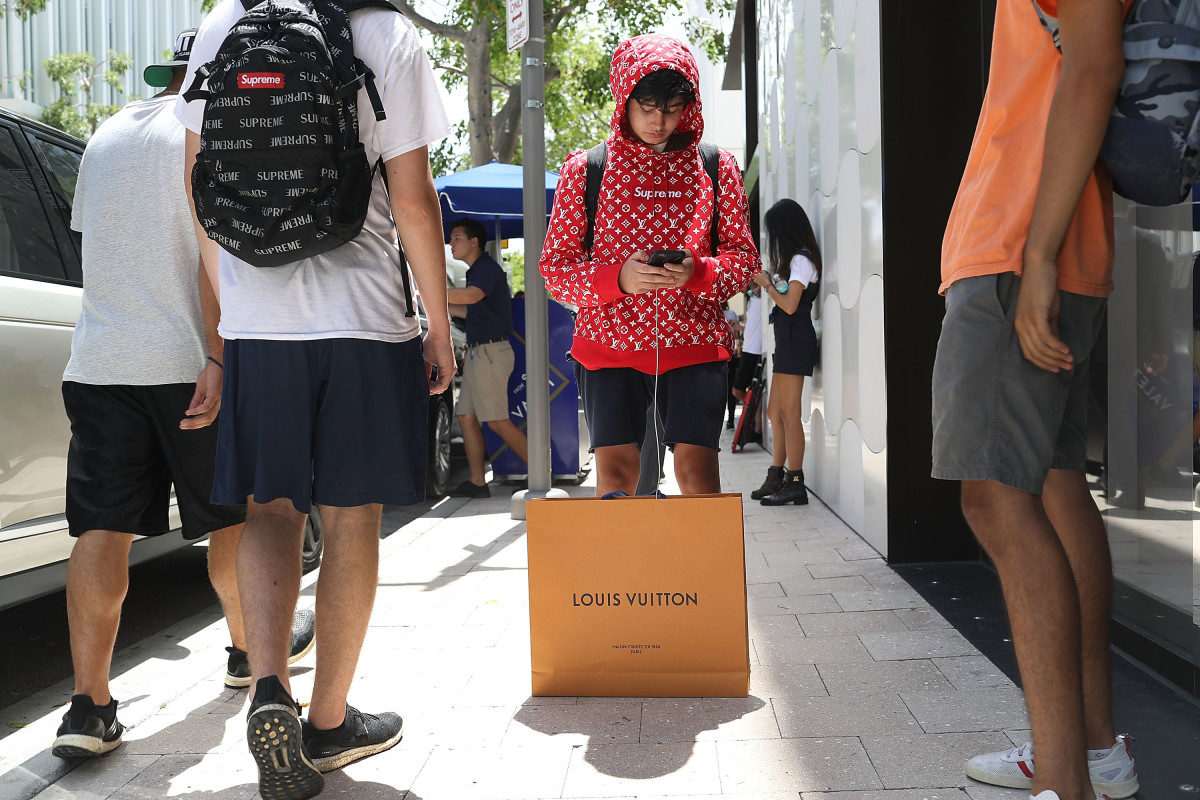 L is for…
Limited quantity: Good old supply and demand dictates hype, thus the smaller amount of an item made, the greater a reseller can prosper monetarily.
Lowball: To which one might respond "GTFOH," lowballing is when a buyer tries to negotiate well below your asking price and/or the worth of the item.
M is for…
Myth: Myth refers to something that does in fact exist, but that you probably have very little chance of copping due to circumstances like limited quantities or not having a serious plug.
N is for…
NIB: New in box. As pristine as a resale item can get.
O is for…
Online marketplaces: Grailed, eBay, Depop, The RealReal and Tradesy are all online marketplaces where resellers can post their items — particularly of the highly coveted and brand name quality.
P is for…
Pop-Up: Thanks in part to the undying trend of merch, the lack of permanence among pop-up shops adds hype and exclusivity, as they're generally limited to major cities. Most merch doesn't see a re-release, so depending on the artist, it could be easily marked up.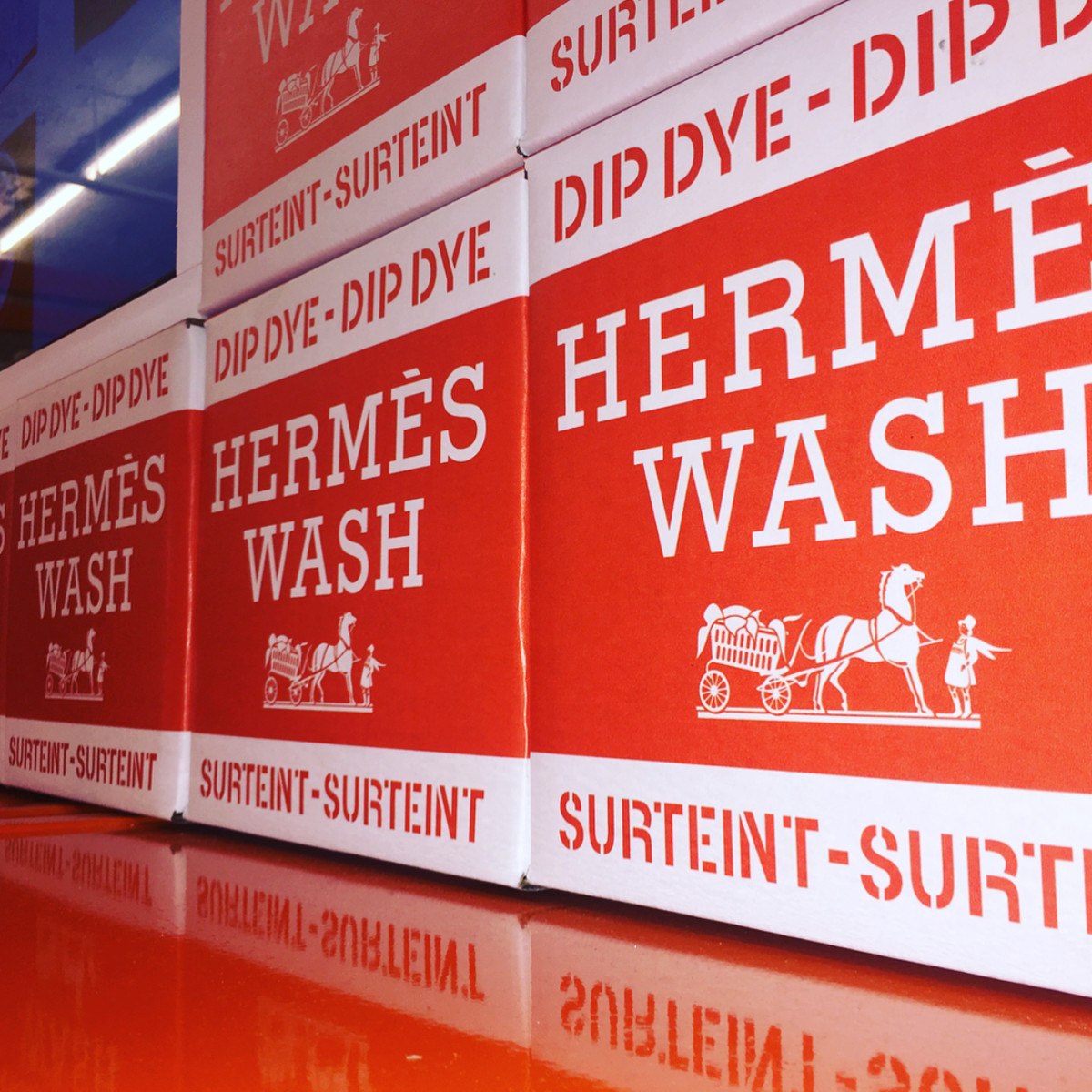 Plug: You really, really want one of these in your life. This person should be handled with extreme care and gratitude as your plug is the sole reason you can guarantee you'll get items worth reselling before they're out of stock.
Q is for…
Queuing: In New York, we call this "standing on line," while elsewhere you're in line or queuing.
R is for…
Re-release: Additional releases of sold out products are great for consumers — and an opportunity for any resellers that missed the boat the first time — but ultimately dilute the resale market and could make items less valuable.
Retail: The original price that the item was sold from from the retailer before it's marked up on the resale market.
S is for…
"Sold Out:" Complex's in-depth documentary on the underground economy of streetwear resellers, centered around cult skate brand Supreme.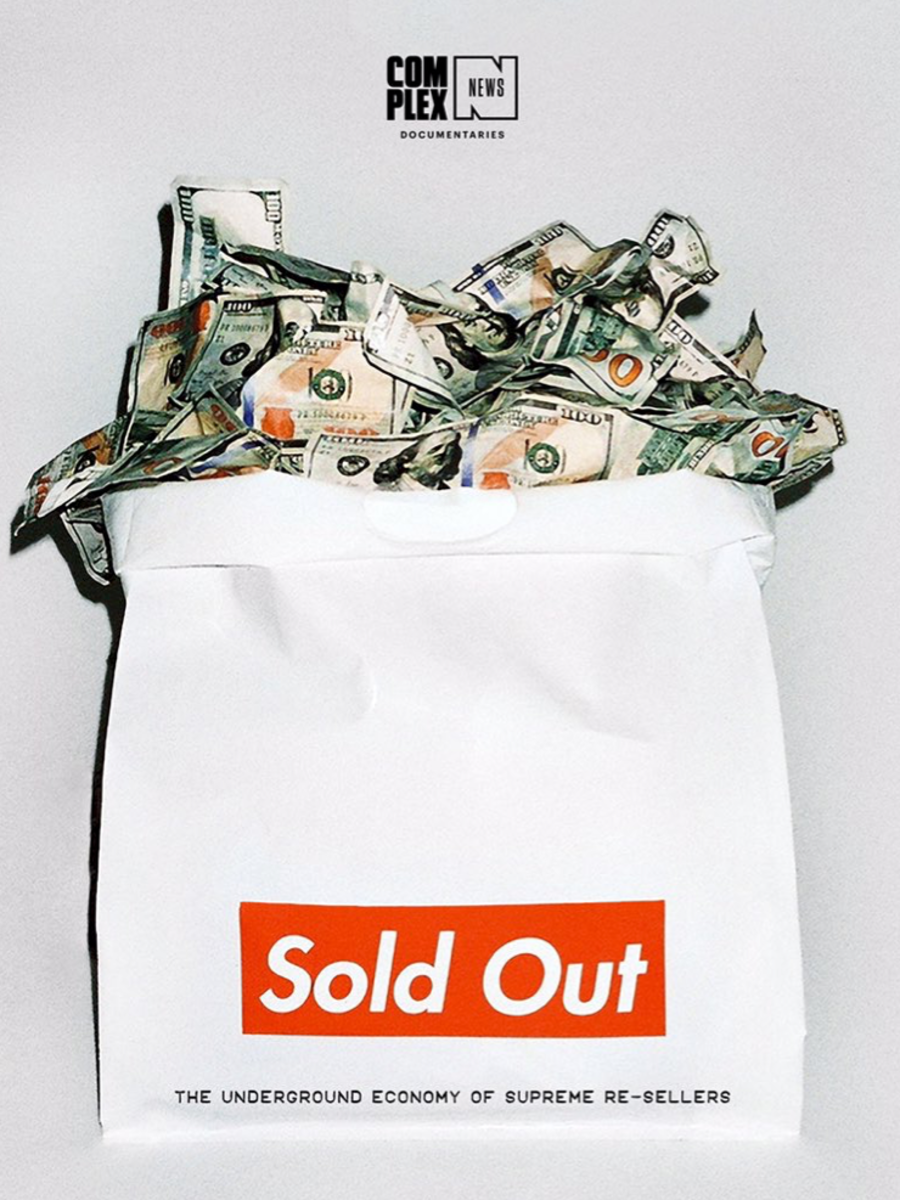 T is for…
Tracking Number: If you're reselling or purchasing person-to-person through a forum, you need to make sure to get or provide a tracking number to keep track of the delivery of your package. Nobody wants to get scammed.
U is for…
Undercutting: Essentially, when someone is in a panic to sell, he or she will post an item for less money than what other resellers are looking to make, but the cost will still be more than retail.
V is for…
Victory threads: On Reddit, these are places where serious collectors celebrate (a.k.a. flex) their major come ups. If you copped a grail and can't brag about it, what's the point?
W is for…
WTB (aka Want To Buy) and WTS (aka Want To Sell): These are acronyms indicating what you want or what you have and are primarily used in forums.
X is for…
X: Representative of a collaboration. (Examples: Adidas X Alexander Wang, Fenty Puma X Rihanna)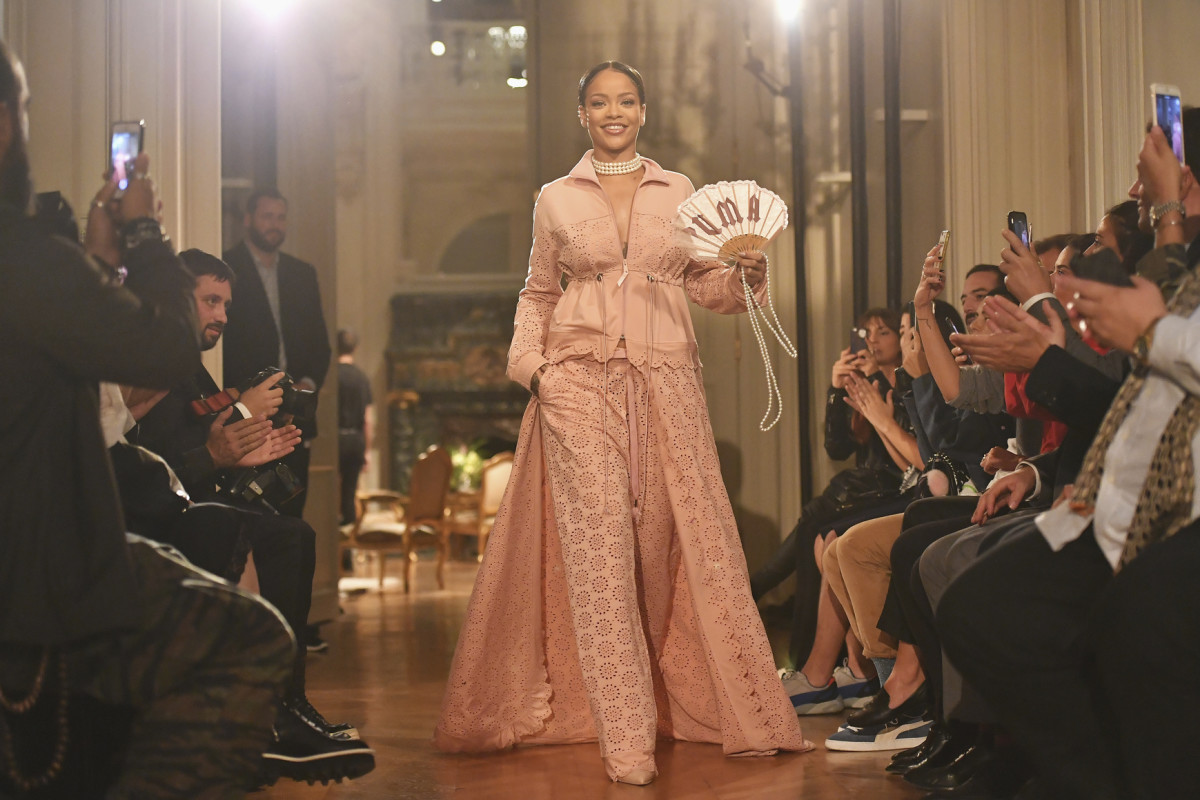 Y is for…
You! You're considering becoming a reseller by now. We're sure of it.
Z is for…
Gen Z: This generation is seriously banking on reselling. Have you heard of Benjamin Kickz making six figures off of sneakers? There are even kids between the ages of 13 and 16 running their own businesses by reselling. That's the entrepreneurial spirit for you.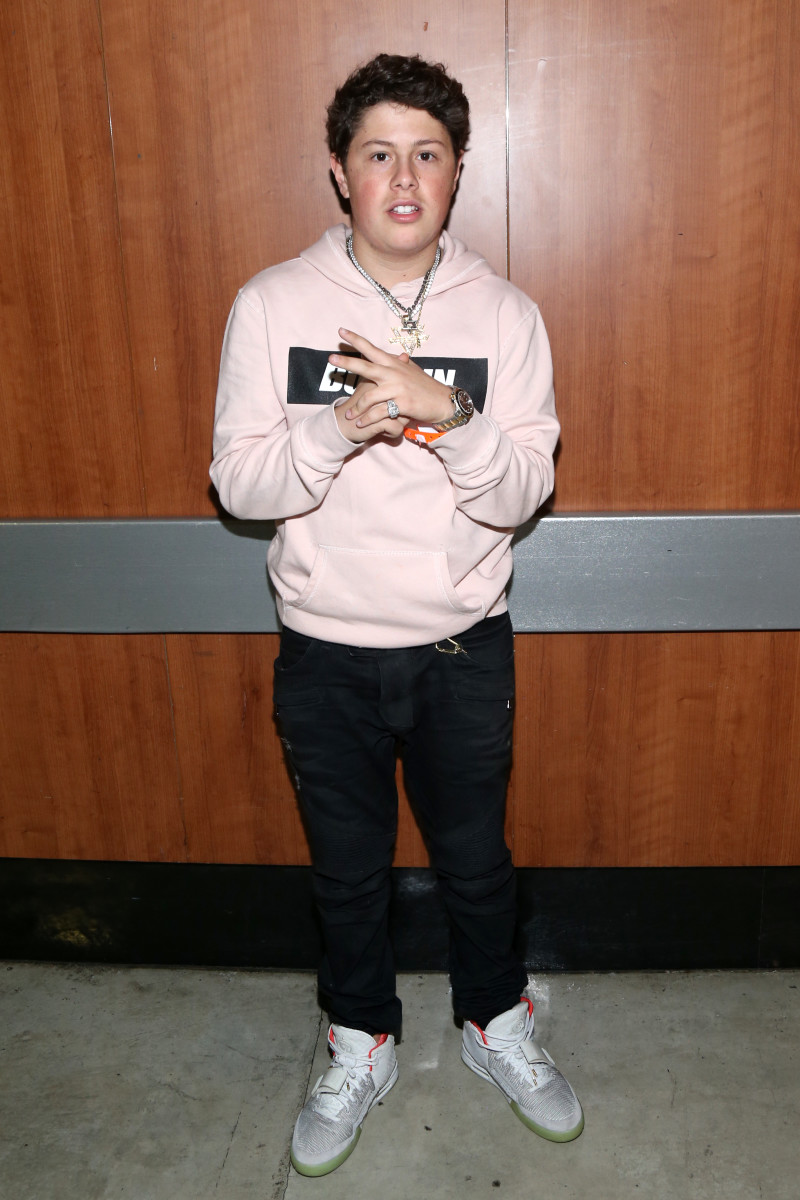 Homepage Photo: Christian Vierig/Getty Images
Sign up for our daily newsletter and get the latest industry news in your inbox every day.