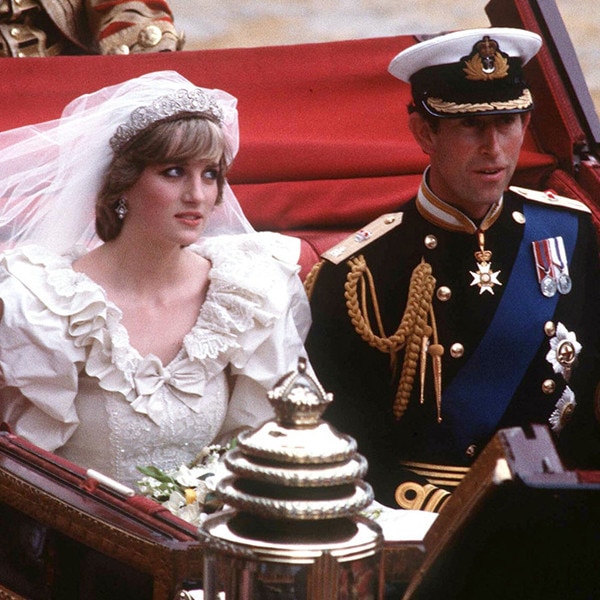 Anwar Hussein/WireImage.com
Nearly two decades after her shocking death, the details of Princess Diana's personal life has been opened up for the public in a new documentary, Diana: In Her Own Words, that uses controversial tapes of the royal speaking to her voice coach, Peter Settelen, whom she took lessons from in Kensington Palace from 1992-1993.
The tapes were in Diana's possession at the time of her death and since then the tapes' ownership have gone through an intense legal battle.
Excerpts of the tapes were aired in a documentary in the U.S. 13 years ago (after the tapes were returned to Settelen in 2004), but were not screened in the U.K.—until now. The tapes, which feature many never-before-seen footage of the late Princess, will be aired next Sunday on England's Channel 4.
The extremely private footage, which was never intended for public consumption, detail the Princess of Wales' complex relationships with those close to her, delving into her famed marriage to Prince Charles whom she claims asserted that he had a right to have a mistress. The tapes were recorded only a few years before the couple's headline-making divorce in 1996. 
Here are the 5 most shocking things allegedly from the tapes…
1. They All Had Mistresses: In the tapes, Diana says that when she confronted Prince Charles about why Camilla Parker Bowles was a part of his life, Diana said he replied, "Well, I refuse to be the only Prince of Wales who never had a mistress."
2. Virtually No Sex: When asked about her sexual relationship with her husband, Diana said at first, "Once every three weeks then it fizzled out about seven years ago, six years ago."
3. Love With Another: Diana confessed to her voice coach that she fell in love with her married police protection officer Barry Mannakee, but said that the relationship was not sexual.
4. Flight of Fancy: Diana revealed that while the nature of their relationship was not sexual, she consider fleeing the royal household to be with Mannakee.
5. Because Dad Said So: In the tapes, the Princess claimed the Duke of Edinburgh, Prince Philip, had told him that he could have an affair with Camilla if his marriage failed.
She says, "My father-in-law said to my husband 'if your marriage doesn't work out, you can always go back to her after five years'." She added that's just what he did, "Which is exactly—I mean, for real I knew that it had happened after  five [years]. I knew something was happening before that but the fifth year I had confirmation."
Channel 4's deputy chief creative officer, Ralph Lee, who commissioned the film, told The Mirror: "The tapes, which show a relaxed and off-duty Diana, are hugely illuminating about her personality, humor and charm."
He added, "Combined with historical context and interviews with her closest confidants, this film provides a nuanced, multilayered portrait of the most famous woman in the world and a mother who has shaped the future line of the royal family."
Diana: In Her Own Words will air Sunday, Aug. 6 on Britain's Channel 4.