Roma sporting director Monchi has admitted the club should have received more money from Liverpool for Mohamed Salah, but they felt they had to sell.
The Egyptian has quickly established himself as one of the Premier League's best players since arriving at Anfield, becoming the second-fastest player in Liverpool's history to reach 30 goals, second only to George Allan.
His excellent form has prompted questions from Roma fans about why he was allowed to leave for a fee that could eventually reach £44.4m (50m euros), in the same summer Neymar left Barcelona for Paris Saint-Germain for £198m (222m euros).
"At the end of the day, we could reach €50m with bonuses, but at that moment we had to sell and that was an important option," Monchi Said.
"The Neymar and Kylian Mbappe transfers changed the market, but at that moment it was necessary that we sell.
"I still think the price could've been better for Salah, but it did give us the possibility of making other moves. When I arrived, the Liverpool offer for Salah was 32m euros plus 3m euros in bonuses. In today's football, players go wherever they want to.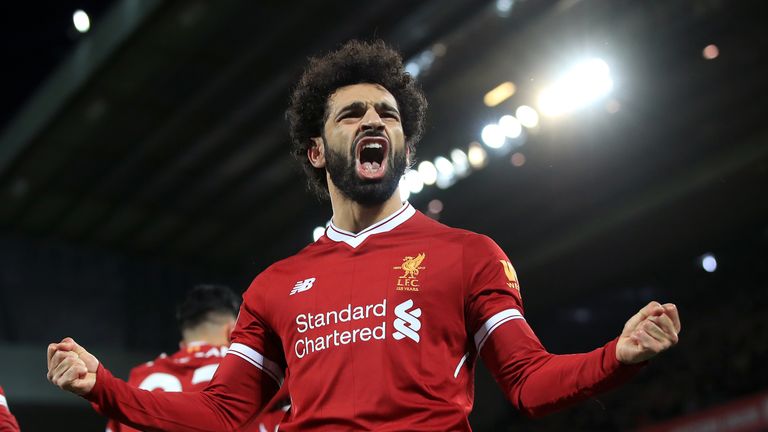 "The figures are important, because at the end of the day we are a business, but the fans cannot be bought. In my years at Sevilla, people counted the trophies and those are so far missing at Roma.
"I understand the fans perfectly well, I know they don't want to talk about numbers, they just want to win, but that is my job. We have to build a club that doesn't just win, but does so consistently over time. Fans don't want promises, they want results.
"I accept all of that, but ask them for a little faith. It takes time. We've got to stay quiet and work harder to find the right path towards what the fans want."
Monchi also opened up about Chelsea's January interest in Roma striker Edin Dzeko, insisting the Premier League champions never met the asking price for the 31-year-old Bosnian forward.
"We had started talking to Chelsea about Emerson [Palmieri], then they asked about Edin," Monchi explained.
"We told them to make a bid and we would have evaluate it, but Chelsea never matched the figure we requested and did not reach an agreement with Dzeko.
"We were not 100 per cent convinced to sell Dzeko, but if he had left, a substitute would have arrived. [Olivier] Giroud was an important option, as was [Michy] Batshuayi. "
Also See:
Newcastle enquire about Daniel Sturridge loan from Liverpool
Conor Benn will make his Liverpool debut on Amir Khan undercard