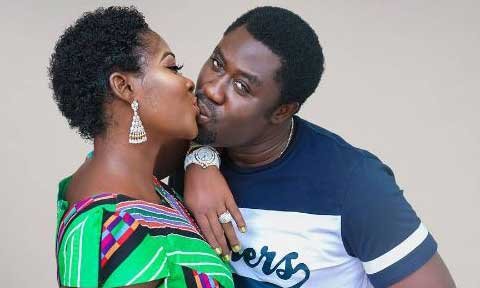 With all these cheating stories and divorce here and there, it is refreshing to see this wonderful couple keep our hopes alive that true love isn't lost.
Mercy Johnson's husband, Prince Odi Okojie disclosed that he is ever willing to remarry her while appreciating her beauty with a new photo on Instagram.
He even declared his readiness to pay another bride price to her family for her.
Mercy Johnson's hubby, Prince Odi shared a video she recorded for him and he said,
"I will sure pay another dowry again."
In response, she commented with love emojis , calling him her king.