By Andy Charles
Last Updated: 03/06/17 5:57pm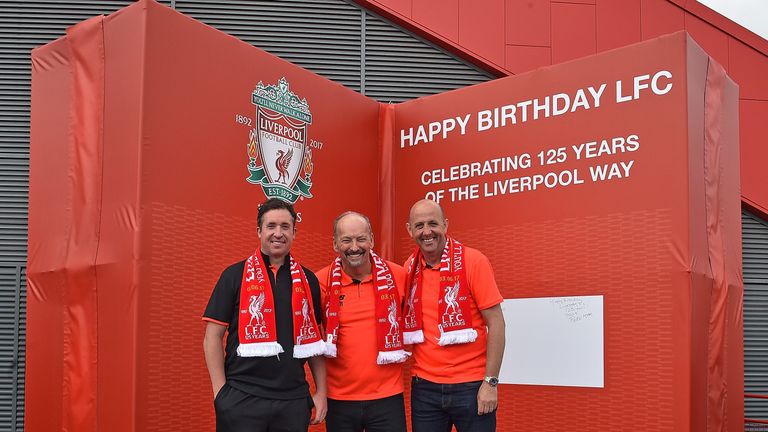 (L-R) Robbie Fowler, Peter Moore and Garry McAllister unveil Liverpool's 125th birthday card at Anfield. Picture courtesy LFC
Liverpool began a year-long celebration of their 125th birthday at Anfield where club greats were on hand to kick things off.
Gary McAllister and Robbie Fowler joined chief executive Peter Moore in unveiling a huge birthday card outside the club's iconic Anfield home.
The card, measuring four metres high and six metres wide, was signed by over 7,500 Liverpool fans from around the world from 132 countries and in 11 different languages.
'Liverpool Football Club and Athletic Grounds Limited' was officially recognised on June 3, 1892, the date when a new club was formed after a split with city rivals Everton.
Liverpool will continue the celebrations over the next 12 months, including a friendly match against German side Hertha BSC in Berlin on July 29.
There will also be special activities to mark the club's first game, which took place on September 1, 1892.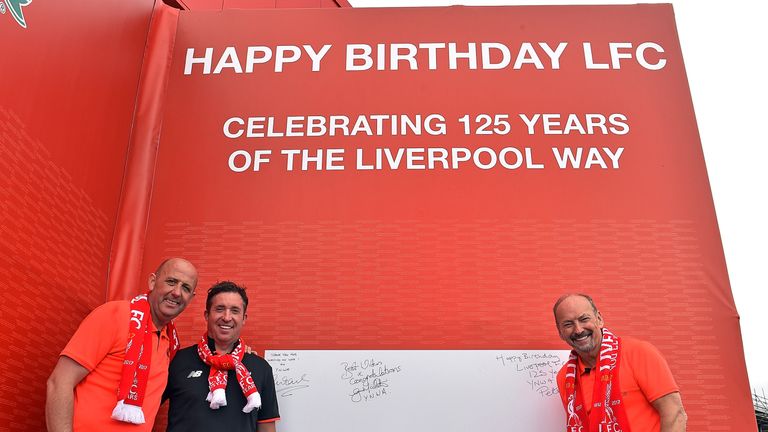 Celebrations are planned throughout the 125th year of the club's existence. Picture courtesy LFC