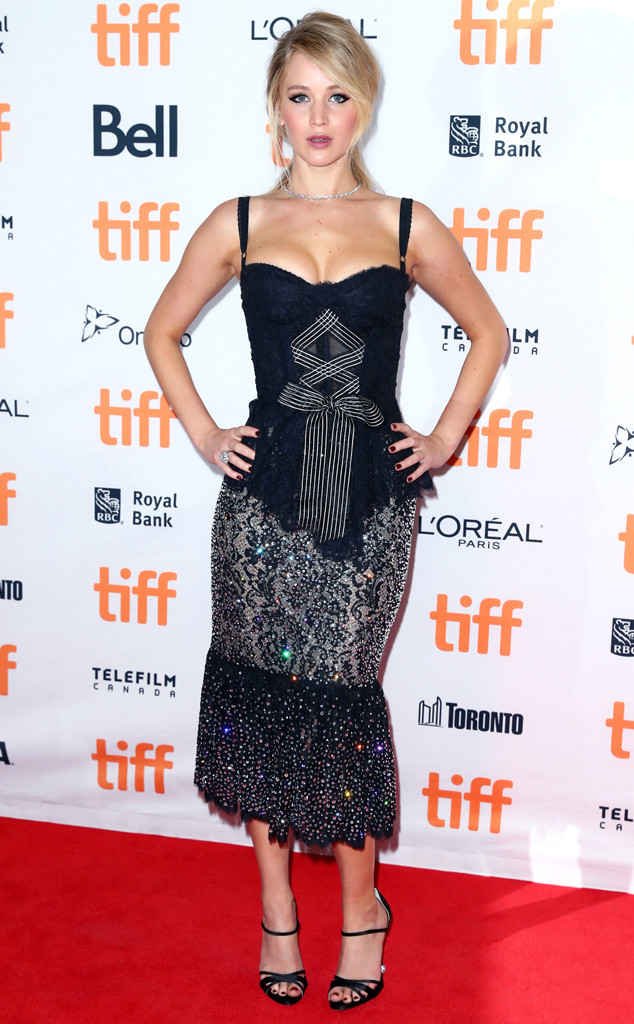 Jennifer Lawrence caught up with E! News' Zuri Hall at the Toronto International Film Festival premiere of the spine-tingling, Darren Aronofsky-directed film, mother!, on Sunday night and the Oscar-winning actress talked about why she chose to do the ever-so-dark movie, her harrowing role and how she let herself mentally escape during filming breaks.

Hint, hint! It was by watching Keeping Up With the Kardashians on repeat.

In her catch-up with E! News, the actress confessed it was talking to Black Swan director (her now-boyfriend) that first sold her on doing the film.

"Before I read a script, when he just pitched my the ideas that were floating around his head they were just so insane, just huge, massive, biblical, in the universe. I'd never heard anything like it," professed the 27-year-old.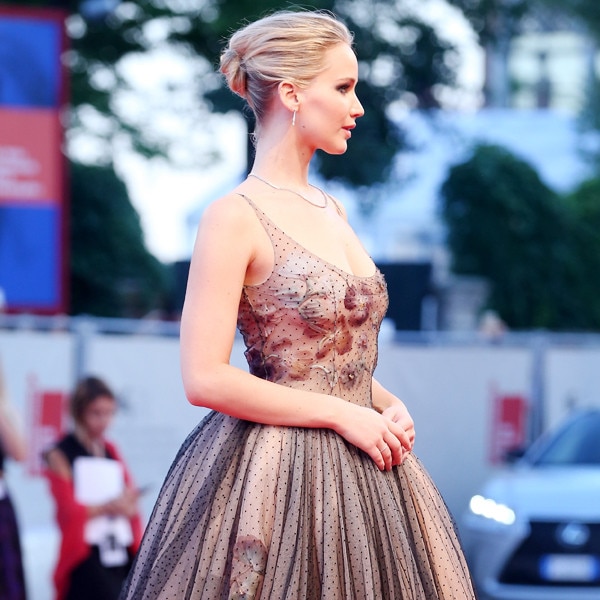 Photos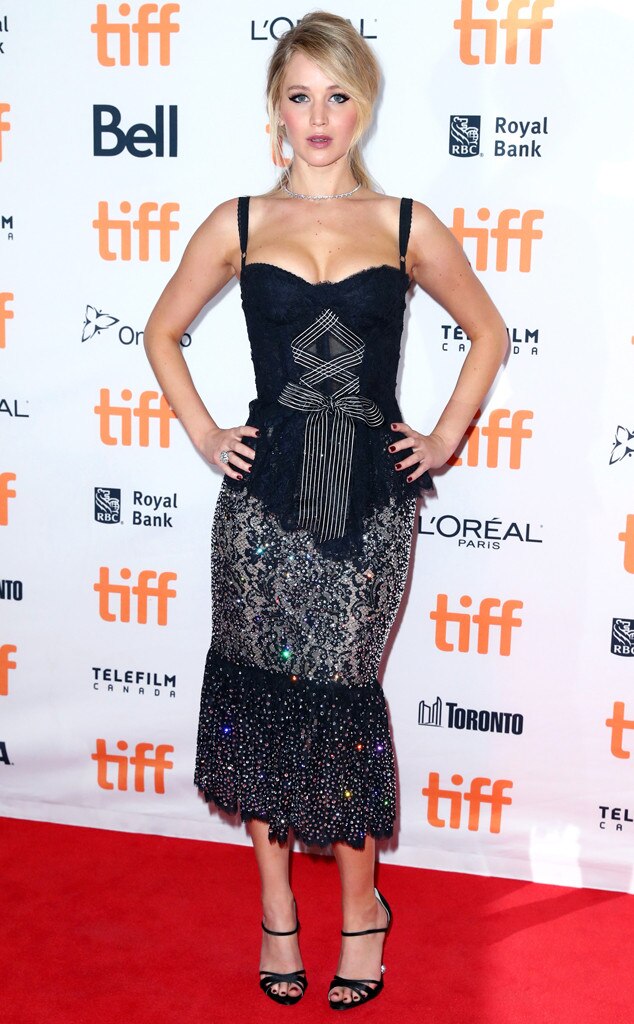 Joe Scarnici/Getty Images
On the red carpet, Jennifer also dished about how much she leaned on Keeping Up With the Kardashians and her "Kardashian Tent" while filming the psychological thriller. (BTW: the Silver Linings Playbookstar previously told Vogue that while on set she created a tent with pictures of the Kardashians and episodes of the E!show playing on a loop.)

At Sunday's premiere, Jennifer reiterated her love of the Kards to Zuri, explaining, "It got to a point in the movie where it got so dark I was like ya know what? I need the Kardashians."

She joked, "I'm going to call the Kardashians in for this one."

Jennifer previously told Vogue, "I can give one solid hour of my life away for the Kardashians."

It appears as if her love for the Kardashians is as strong as ever!
At TIFF, E! News also caught up with Darrren, who heaped a mountain of praise on his leading lady. "Shes a thunderstorm; she's an earthquake; she's a tornado of talent."

We couldn't agree more!

mother!, which also stars Javier Bardem, Ed Harris and Michelle Pfeiffer, hits theaters this Friday, Sept. 15.