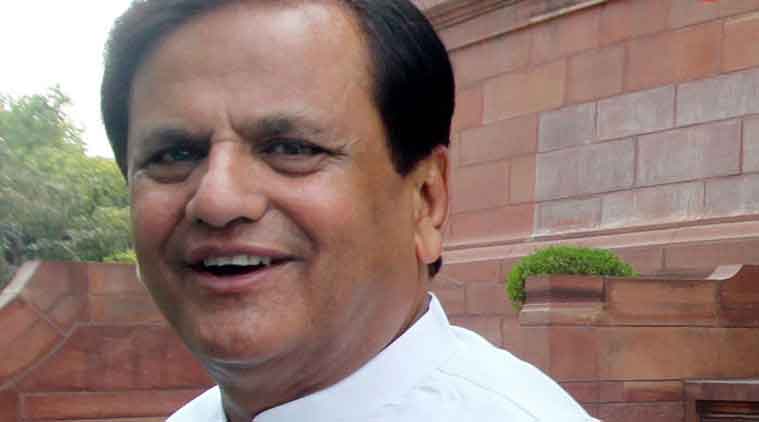 Ahmed Patel claimed the people of Gujarat will give the BJP a befitting reply in this year's assembly elections. (file photo)
Congress leader Ahmed Patel polled 44 votes in Wednesday's photo finish race to retain his Rajya Sabha seat in Gujarat. In his first comments after winning the election, Patel tweeted "Satyameva Jayate".
In a series of tweets he said: "This is not just my victory. It is a defeat of the most blatant use of money power,muscle power and abuse of state machinery. I want to thank each & every MLA who voted for me despite unprecedented intimidation & pressure from BJP.They voted for an inclusive India. BJP stands exposed of personal vendetta and political terror. People of Gujarat will give them a befitting reply in this year's election (SIC)."
Counting of votes for the high-stakes election to the three Rajya Sabha seats of Gujarat began here tonight after a delay of seven hours, following the decision of the Election Commission to invalidate the votes of two rebel Congress MLAs.
"Counting of votes has began for the three Rajya Sabha seats," a polling agent of the Congress party said. The counting of votes was to start at 5 pm, but it was delayed after the Congress moved the EC demanding cancellation of the votes of the two party MLAs who allegedly showed their ballots to BJP chief Amit Shah before casting them in violation of rules.
Late in the night, the poll panel rejected the votes cast by Congress MLAs Bholabhai Gohil and Raghavjibhai Patel, and gave the go ahead for counting of votes, after hearing three delegations each of the Congress and the BJP and viewing the video recording of the voting process.
The BJP has nominated Shah and Union Minister Smriti Irani for two Rajya Sabha seats from the state and they would sail through. For the third seat, it fielded Balwantsinh Rajput, the Congress chief whip in the state Assembly until a few days ago, to take on Ahmed Patel, the high-profile political secretary to Congress president Sonia Gandhi.
with PTI inputs
For all the latest India News, download Indian Express App