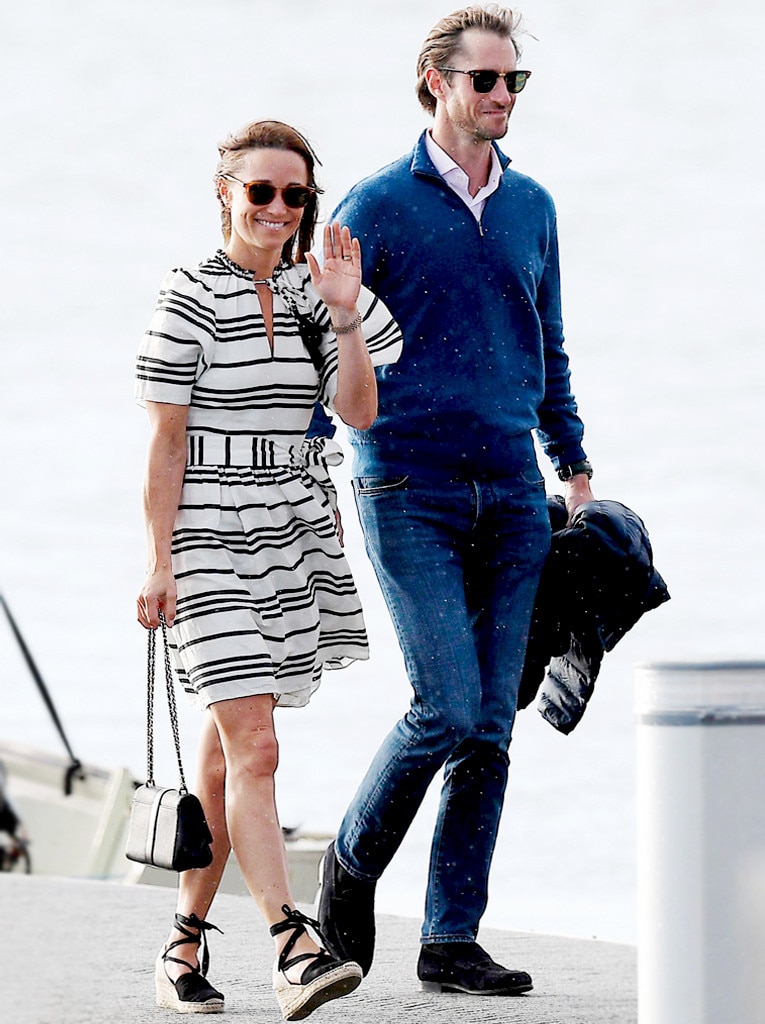 HIMBRECHTS/EPA/REX/Shutterstock
Pippa Middleton has set the vacation wardrobe standard! 
The socialite and her now-husband, James Matthews, have jetted off to French Polynesia for their honeymoon. Now that their highly anticipated wedding is over, strolling on the beach and paddle boarding are on the agenda. Their newlywed bliss is real, and includes a tropical backdrop. No wonder Pippa is all smiles.
Although relaxation and serenity are the goals on any vacation, this honeymoon is special. Cameras are flashing, and Pippa has continued to stun with her wardrobe. Her excitement and happiness are clearly translating through her styling, giving us the inspiration we need for our upcoming summer adventures. 
Want to know what the newlywed is wearing on her honeymoon? Keep scrolling! 
This wardrobe is worthy of royalty! 
Cheers to traveling in style!