By Allan Valente
Last Updated: 25/05/17 11:32pm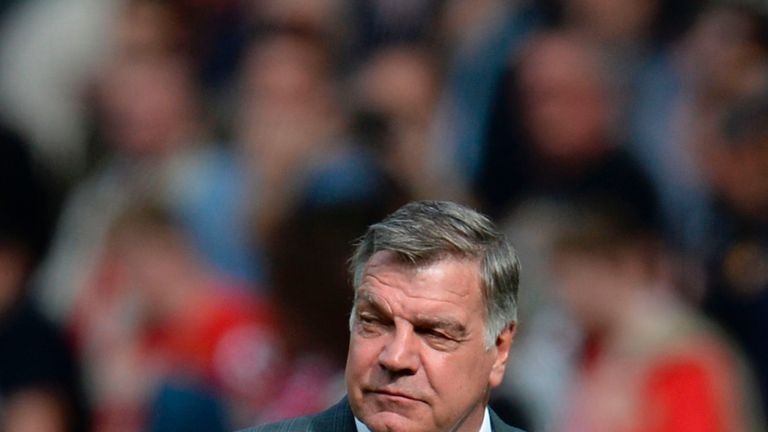 Chris Coleman has hailed Sam Allardyce's decision to leave Crystal Palace
Chris Coleman has hailed Sam Allardyce's "brave" decision to seemingly quit football management after he resigned as Crystal Palace boss.
Allardyce left the Eagles on Tuesday saying he had "no ambition to take another job" in football as he outlined plans to travel and spend more time with his family.
Coleman praised Allardyce for making that decision but stressed that he will not be succeeding the former England boss at Selhurst Park.
"I won't talk about Crystal Palace. Whatever they are going to do good luck to them, they are a great club," Coleman said. "But I am pleased for Sam he has made that decision.
"Because if he has made that decision it means he is not feeling like he felt before in terms of being up for the job. When you manage in the Premier League the rewards financially are unbelievable, but it is taxing in terms of your family and private life.
Coleman insists he has no interest in the vacant job at his former club Crystal Palace
"Being a domestic manager you are out all the time working looking for the extra one per cent. Sam has been doing it a long time and been successful at it.
"If he is saying 'I am not up for this season and I want to spend some time at home', it takes a brave man to say that. I am glad he has done it and I think he will be better for it."
Wales resume their World Cup qualification campaign in Belgrade with a four-point deficit on Group D leaders Serbia and the Republic of Ireland. Coleman has named a 26-strong squad without suspended Real Madrid forward Gareth Bale for a Portugal training camp next week.
The party will be trimmed to 23 before Wales head out to Serbia, and Coleman is determined to make up for the lowest point of his five-year reign – the 6-1 defeat to the same opponents in September 2012.
"It wouldn't look very good now if I did jump ship before we go back to Serbia," Coleman said. "It would look cowardly as well, going back to Serbia where I got my backside spanked.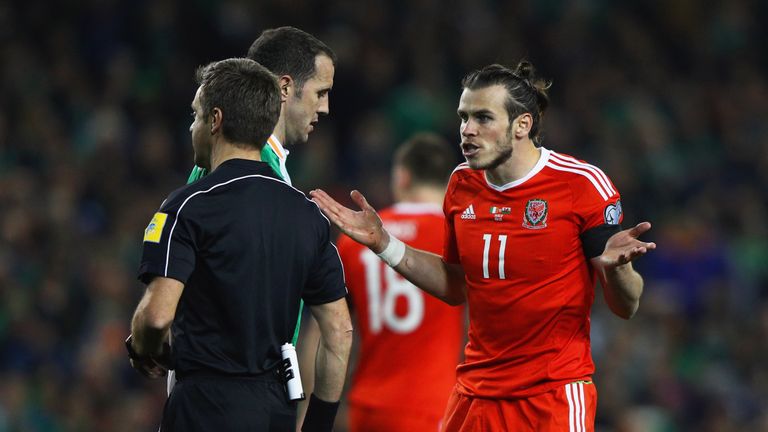 Gareth Bale is suspended after being booked in Wales' 0-0 draw with the Republic of Ireland
"There is a little bit of spice to me because of what happened there previously, but it is a game I am really looking forward to. The next two results [Serbia away, Austria home] are huge in terms of what will happen in this campaign.
"But I am not ready to tell the FAW [Football Association of Wales] or ring my players up and say 'Thanks for that'. I don't think my journey is finished yet. I am not ready to hand this over to someone else, not yet I am not."