It's another BN Living Sweet Spot today and we spotted this adorable photos of Instagram user @charmsie and her son wearing statement T-shirts.
The mum who's a DIY style and beauty vlogger has written on her shirt "Sugar & Spice" and her cute little boy's t-shirt says "Everything Nice" quoted from the popular nursery rhyme What Are Little Boys Made Of?
They look super cute ❤
Check out their photos: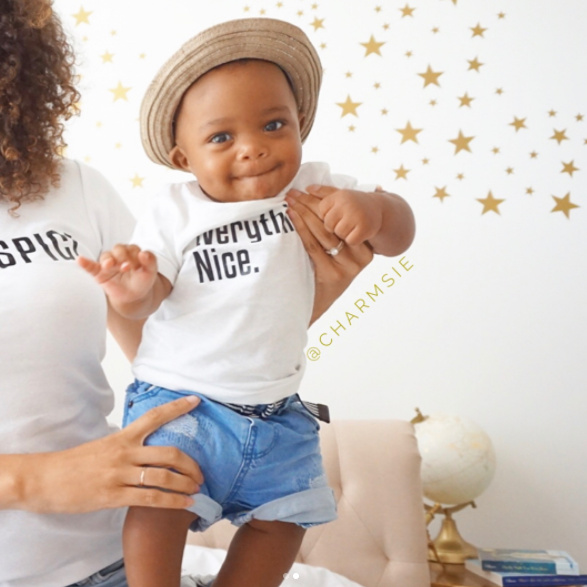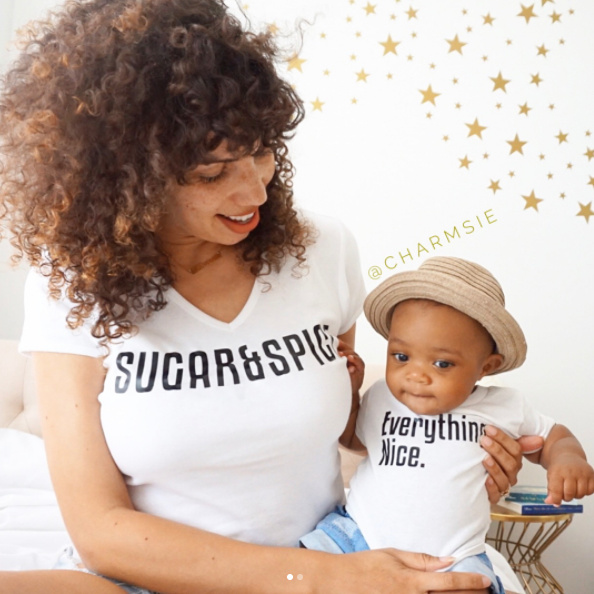 Photo Credit: Charmsie Doula | @charmsie
See more from our BN Living Sweet Spot posts, here.