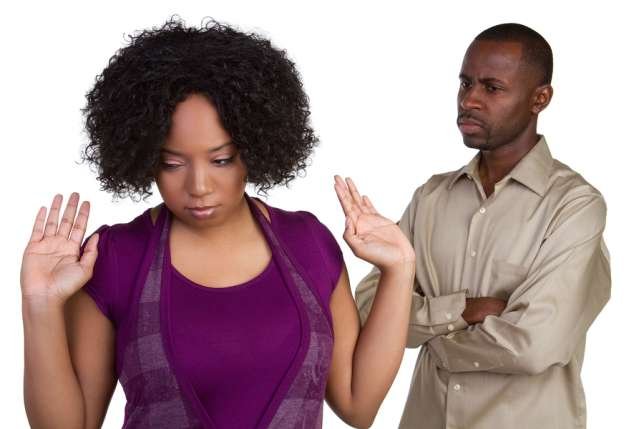 This is how to actually file for divorce
The end of a marriage is hard (see: the collective mourning over Chris Pratt and Anna Faris's split).
But "just because your marriage is over it doesn't mean it was (or you are) a failure," says Rebecca Hendrix, LMFT, a couples' therapist in New York.
"Give yourself credit for the love you did give and the time you did stick it out."
That said, an emotional struggle isn't the only one that comes with divorce, you also have to navigate the often complicated process of legally splitting.
"Going through a divorce can be stressful and overwhelming," says Hendrix. "It's a change to your life, to the structure, to how you define yourself, to where you call home."
Luckily, not all divorces look the same. And while there are a few main steps every divorce has in common, there are options when it comes to filing for divorce and what the process ultimately looks like. "The process of filing for divorce can be done with or without an attorney," says Ariel Sosna, partner at Van Voorhis and Sosna, LLP. and certified family law specialist. "People have the choice of proceeding through mediation, using a collaborative approach, attempting settlement, or litigating." I
n other words, it can be done without lawyers or courtrooms or with the presence of legal experts to help you deal with some of the headaches and smooth over some of the rough spots.
No matter which route you choose, there are four main steps in a divorce you should know:
1. FILE
The first thing that happens in a divorce is that one partner puts it in writing (legally called the Petition and Summons) and informs their spouse (by serving them the papers). Many states have no fault divorce laws, which means you don't have to provide a legal reason to the court for why you want the split, says Sosna. To figure out what the deal is in your state, you can hit up the judiciary online to get specific instructions and forms.
"The most important thing you can do to protect yourself in a divorce is to react quickly and not let a bad situation continue," says Sosna. Waiting too long to act on things like custody or seeking financial support could hurt you later on in the process. For example, if you're the one moving out of the house, waiting months to seek legal help if your spouse is keeping you away from the kids will look bad to a judge. "When in doubt, talk to an attorney and figure out a plan of action early in the process," Sosna says.
2. RESPOND
After being served, spouse number two files a Dissolution Response. At this point, if you haven't already, it's a good idea to talk to a lawyer to discuss your options. "An attorney can help give an outline of what would happen in court, what you can do to protect yourself, and what documents are a good idea to have in hand." To keep finding an attorney from feeling like one more emotional process to heap on to your already full plate, start by asking your social networks for tips. "Look for recommendations from people you trust, research attorneys through online reviews and articles," says Sosna. You also shouldn't be afraid to date around a bit. "Find an attorney who reflects your concerns," she says. "They are not going to be your therapist or best friend, but a good relationship and trust are important."
3. START NEGOTIATING
Next up, both you and your partner must disclose all of your financial information, including income, assets, and debts," says Sosna. If that's a little more complicated than writing down your bank account balance, get a lawyer involved. "There are a variety of situations when an attorney can help resolve things like if there are more complex finances, such as stock options or business ownership," Sosna says. "Certainly, anytime communication with your spouse has broken down to the point that finances and other issues in the divorce cannot be negotiated any longer, that's when an attorney is most needed."
4. REACH AN AGREEMENT
Finally, you and you ex reach a legal judgment, whether you get there through mediation, or a trial in front of a judge. After that, the agreed upon terms don't generally go into effect immediately, and the exact timing can vary from case-to-case.
Of course, this can be a very challenging time. But Hendrix suggests using this hardship "as a catalyst for growth and resist the temptation to live in negativity." And remember, "When you are ready, you can and will love again," she says. "In the meantime, and throughout every step of the divorce, practice extra self care she says. We can't think of a better reason to #treatyoself.
United Airlines Officers fired following probe of passenger removal The city of Chicago revealed Tuesday that it fired two airport police officers in connection with the controversial removal of a passenger from a United Airlines plane earlier this year.