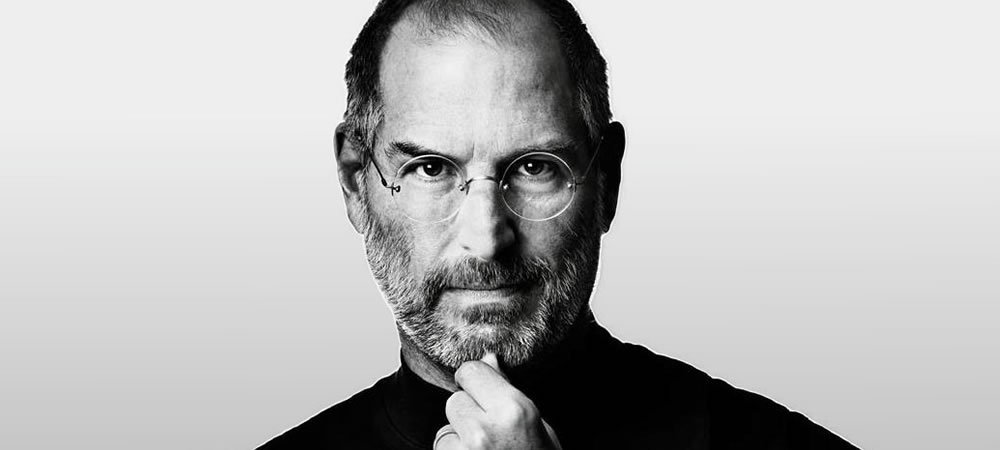 After a rough day in the office or when toying with the idea of pushing forward with a new venture, a bit of inspiration can go a long way.
Don't take our word for it – here we've rounded up 20 of the most sage, inspirational, oh-my-god-screw-my-boss-I'm-moving-to-Bali-to become-an-internet-tycoon quotes from some of the world's most successful people in their field.
We'll take a 5 per cent cut, thanks.
1. "If you set your goals ridiculously high and it's a failure, you will fail above everyone else's success."
Who: James Cameron
What: Three-time Oscar-winning director
Worth: £557m
2. "You can't connect the dots looking forward; you can only connect them looking backwards. So you have to trust that the dots will somehow connect in your future. You have to trust in something–your gut, destiny, life, karma, whatever. This approach has never let me down, and it has made all the difference in my life."
Who: Steve Jobs
What: Co-founder of Apple and founder of Pixar
Worth: £8bn
3. "If you can do what you do best and be happy, you're further along in life than most people."
Who: Leonardo DiCaprio
What: Oscar-winning actor and activist
Worth: £195m
4. "The real test is not whether you avoid this failure, because you won't. It's whether you let it harden or shame you into inaction, or whether you learn from it; whether you choose to persevere."
Who: Barack Obama
What: 44th president of the United States of America
Worth: £9m
5. "Success is the best revenge for anything. Keep your head down and work hard to achieve."
Who: Ed Sheeran
What: Fastest-selling male artist in history
Worth: £27m
6. "Stop chasing the money and start chasing the passion."
Who: Tony Hsieh
What: Internet entrepreneur
Worth: £668m
7. "Excellence to me comes down to life organisation. Education and dedication, with belief, with family. Quality is the amount of time you put into these things, to make you the full package. Excellence is making sure you understand the importance of putting things in order. Quality is the amount of time you put into the things you put in order."
Who: Anthony Joshua
What: Heavyweight champion of the world and Olympic gold medal holder
Worth: Projected to be the first billionaire boxer
8. "Never let success get to your head and never let failure get to your heart."
Who: Drake
What: Record-breaking musician
Worth: £47m
9. "The whole secret of a successful life is to find out what is one's destiny to do, and then do it."
Who: Henry Ford
What: Founder of The Ford Motor Company and the ninth richest person of all time
Worth: £148bn
10. "You can't be afraid to fail. It's the only way you succeed – you're not gonna succeed all the time, and I know that."
Who: LeBron James
What: 13-time NBA All Star
Worth: £218m
11. "The biggest risk is not taking any risk. In a world that's changing really quickly, the only strategy that is guaranteed to fail is not taking risks."
Who: Mark Zuckerberg
What: Founder of Facebook
Worth: £46bn
12. "The best way of learning about anything is by doing."
Who: Richard Branson
What: Founder of Virgin
Worth: £4bn
13. "Don't be afraid to give up the good to go for the great."
Who: John D. Rockefeller
What: Self-made oil industry magnate and the richest American of all time
Worth: £270bn
14. "If something is important enough, even if the odds are against you, you should still do it."
Who: Elon Musk
What: Tesla and SpaceX CEO
Worth: £10bn
15. "There's gonna be times in your life when people say you can't do something. And there's gonna be times in your life when people say that you can't live your dreams. This is what I tell them: Never say never."
Who: Justin Bieber
What: Record-breaking musician
Worth: £149m
16. "If you love what you do and are willing to do what it takes, it's within your reach. And it'll be worth every minute you spend alone at night, thinking and thinking about what it is you want to design or build."
Who: Steve Wozniak
What: Co-founder of Apple
Worth: £79m